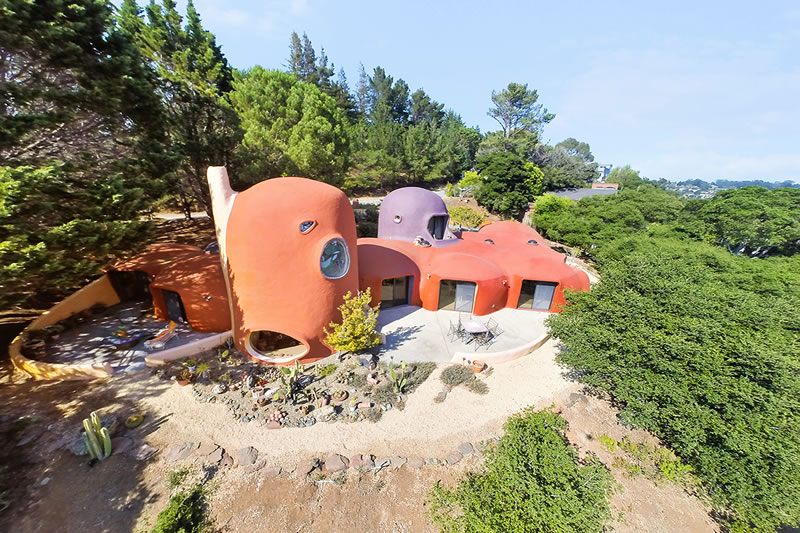 Having hit the market listed for $4.2 million back in 2015, "priced for somebody who really wanted the quirky 2,730-square-foot home rather than a developer or individual looking for a nearly 2-acre lot upon which to build a much larger Hillsborough house," the asking price for the iconic 'Flintstone House' at 45 Berryessa Way was reduced to $3.8 million in early 2016 and then to $3.2 million last July.
Designed by William Nicholson and built in 1976, the house was constructed by spraying shotcrete onto steel rebar and wire mesh frames over inflated balloons.
The original foundation and structure was damaged by water runoff from up the hill and the compromised house last traded hands for $800,000 in 1996, after which it was restored, repainted and remodeled inside, including a futuristic kitchen designed by Eugene Tsui.
And while it hasn't closed escrow and the sale could still fail, 45 Berryessa Way is now in contract.
So if you haven't already, it's time to place your bets with respect to a final sale price and whether or not the Flintstone house will survive.  Keep in mind that it isn't an official landmark nor protected by the city.  And once again, it's a nearly two-acre lot.