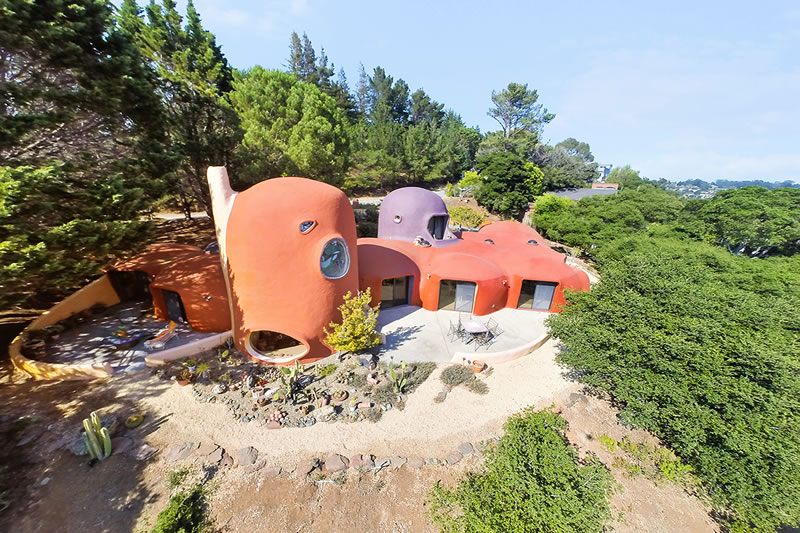 Having hit the market listed for $4.2 million ten months ago, "priced for somebody who really wanted the quirky 2,730-square-foot home rather than a developer or individual looking for a nearly 2-acre lot upon which to build a much larger Hillsborough house," the asking price the iconic 'Flintstone House' at 45 Berryessa Way was reduced by 10 percent ($420,000) to $3.78 million five months ago.
And this morning, the asking price for the quirky home and nearly two-acre lot was reduced another $585,000 to $3.195 million.
Or as we wrote when the house hit the market last year: Tour The Iconic Flintstone House Before It's Reduced To Rubble.