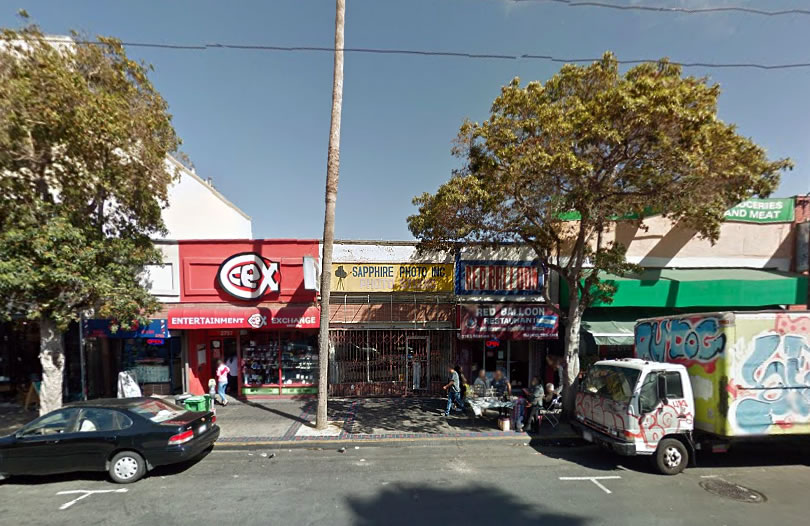 With plans to limit the number of new Mission District restaurant spaces in the works, plans to convert the former Sapphire Photo shop at 2761 Mission Street into a 20-seat 'Tea Art' café are being challenged.
From the requested Discretionary Review (DR) of the conversion:
The "Valencia-nation" of Mission St is currently occurring with negative displacement impacts on the Latino and working-class communities, the elderly, and children. Projects such as this one that convert retail to restaurant would contribute to this negative outcome.

This project will create displacement and gentrification impacts in the Latino Cultural District and is not a "necessary" or "desirable" project for the existing community. This project is in conflict with Priority Policy 1 of the General Plan in that it eliminates neighborhood-serving retail use and replaces it with restaurant use.

There are currently 6 active restaurant proposals for Mission St alone right now, and this stable, working-class Latino corridor is on the tipping point of flipping to being a "destination site" for tourists and upscale workers. Once retail use is converted to restaurant use it rarely ever changes back. This is destabilizing to working-class communities. This project would contribute to displacement not only on Mission St but in the entire Mission neighborhood.
Broader limitations on new restaurant spaces in the neighborhood, in the form of zoning controls, are being advanced by community groups as part of the City's pending Mission Action Plan 2020 (MAP2020) which is expected to be adopted this spring.