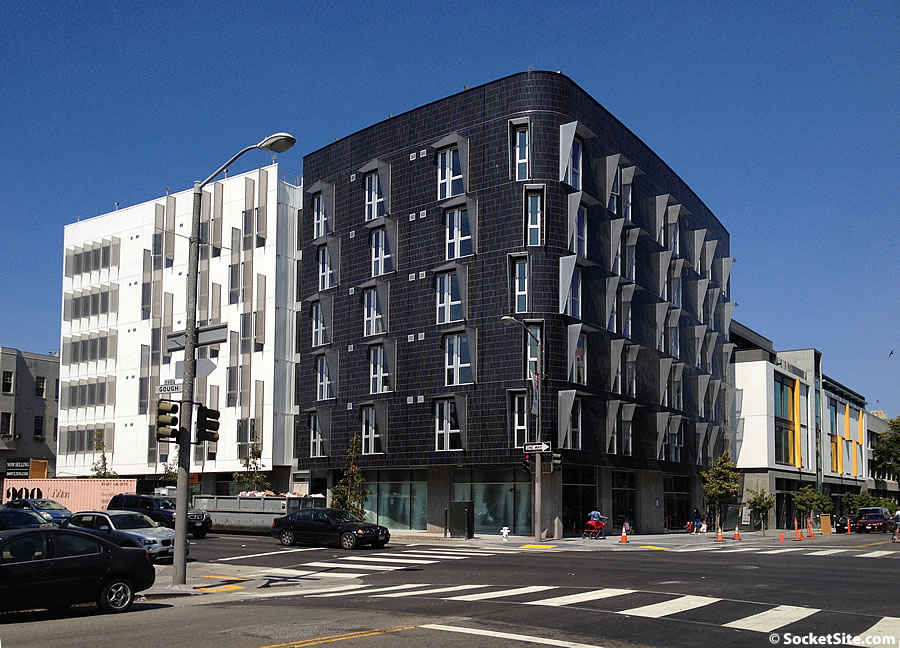 Listed for $998,708 in June, with the sales office having been open for three months and prices adjusted accordingly, the price for the two-bedroom unit #413 at 388 Fulton Street was reduced to $968,000 in July as a wave of price cuts quietly rolled across the unsold inventory of the Hayes Valley development.
Relisted in September and then further reduced to $934,000 last month, the sale of the "bright SE corner" unit with "floor-to-ceiling windows on three sides, large bedrooms and courtyard views," has now closed escrow for $925,000, a mere $9,000 below asking according to all industry stats and reports, but $73,708 below the price at which the 743 square foot condo was listed five months ago.
And while still not "cheap" at $1,245 per square foot, that's 7.4 percent cheaper than the $1,344 per square foot at which 388 Fulton #413 was priced in June.