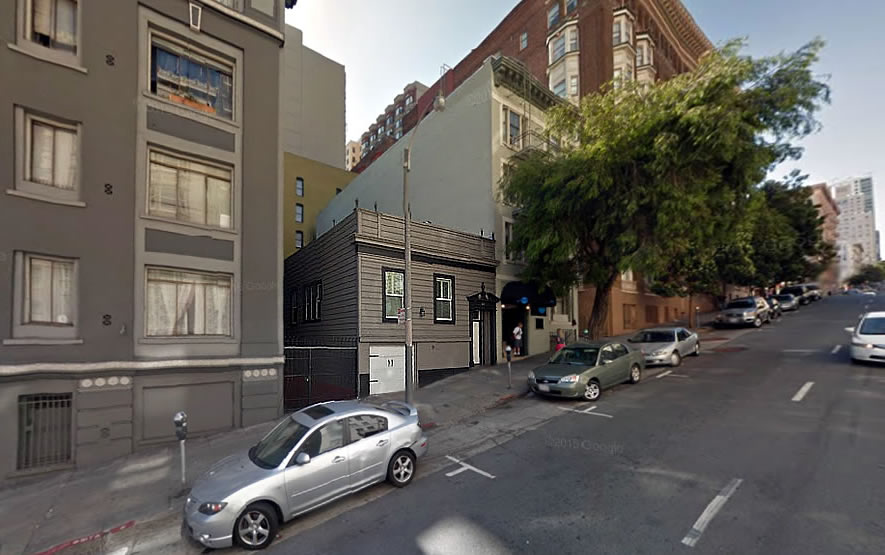 Purchased as a "fully remodeled Single-Family Home with all the bells and whistles" for $3 million last year, plans to raze the two-story home at 611 Jones Street have officially been submitted to the City for approval.  And as formally proposed, a 13-story building with twelve (12) condos will rise up to 130 feet in height across the Lower Nob Hill site, a block from the border of the Tenderloin.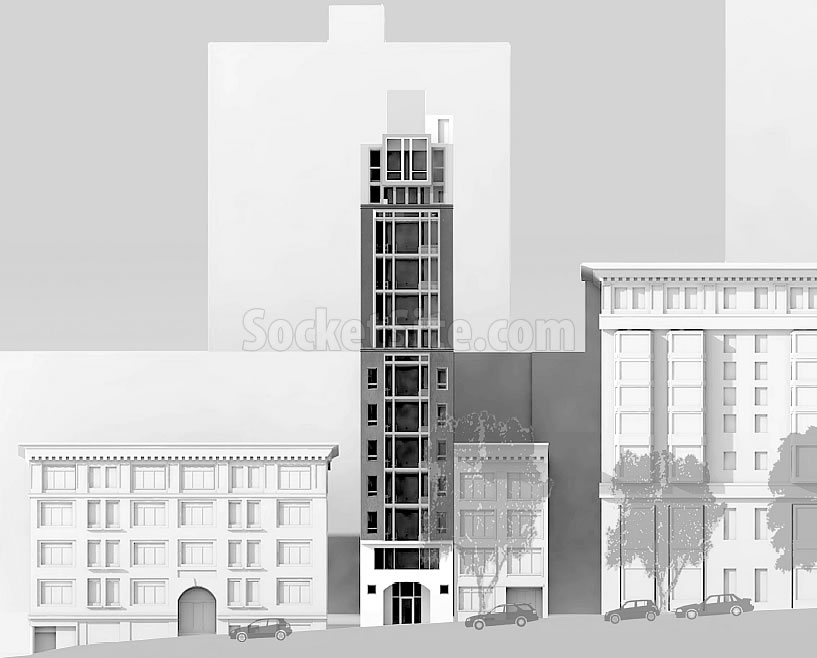 As designed Kotas/Pantaleoni Architects, "The Jones" would be composed of eleven full-floor units topped by a two-story penthouse, with a storage room for twelve (12) bikes behind the building's lobby below.
Plans to raze the existing home on the site – which was built around 1906 and is one of the few remaining single-family homes in the neighborhood – and develop a ten-story building, with nine (9) condos over a two-car garage, were approved by the City back in 2001 but were subsequently abandoned.
The paperwork to secure the demolition and building permits for the 13-story development has already been submitted to the City as well.