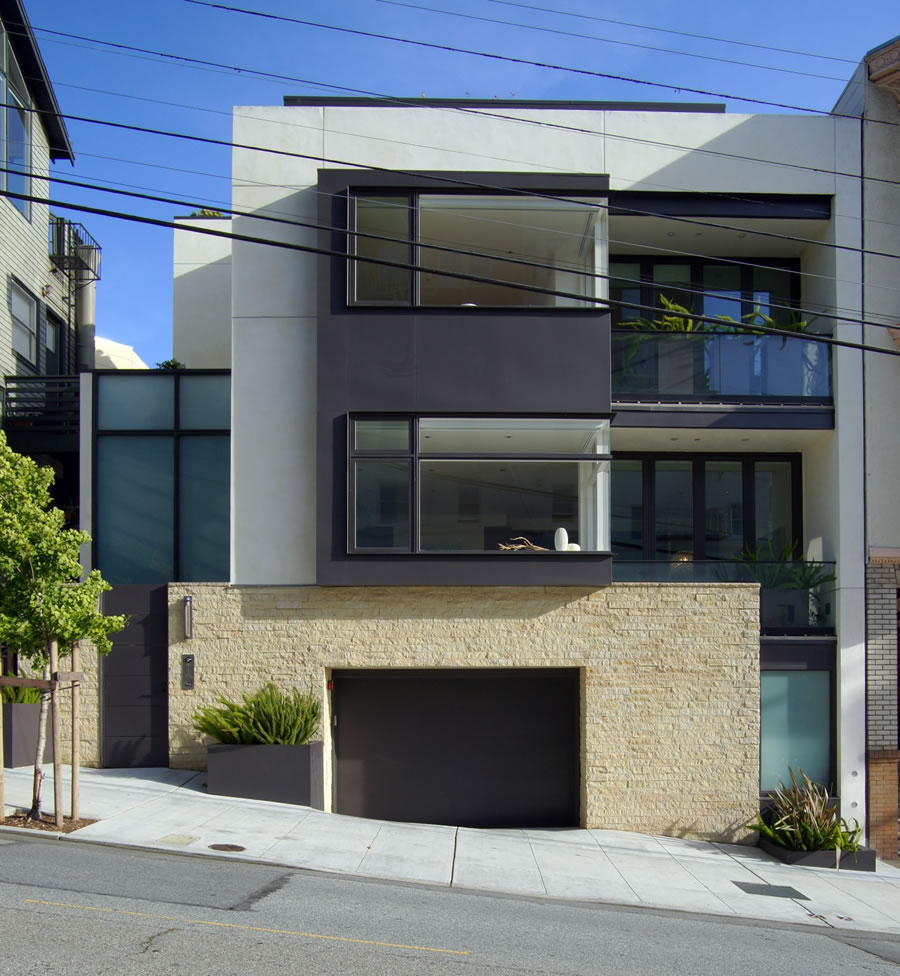 Listed for $11.25 million, or just over $2,000 per square foot, in May, the asking price for the designer Russian Hill home at 1209 Filbert Street, which is LEED Platinum certified, was reduced to $9.5 million ($1,693 per listed square foot) in July.
And yesterday, the sale of the 5,610 square foot home closed escrow with a contract price of $8.288 million, or roughly $1,477 per square foot, after six months on the market.
Designed by John Maniscalco, the five-bedroom home was purchased as new for $6.888 million ($1,188 per square foot) in 2011 having been listed for $7,000,000 at the time.
The recent sale at 26 percent below original list represents total appreciation of 20.3 percent for the top-tier property since 2011, or roughly 3.4 percent per year.