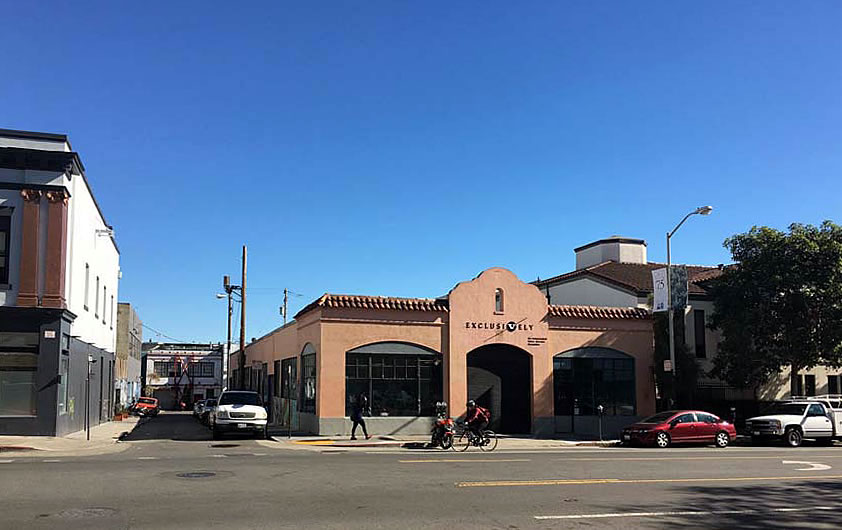 DDG Partners is pushing forward with plans to raze the former Loren 'Hap' Jones' former motorcycle shop at 235 Valencia Street and build 45 apartments, the majority of which would be efficiency studios measuring under 350 square feet apiece, over 5,500 square feet of ground floor retail space on the Mission District site.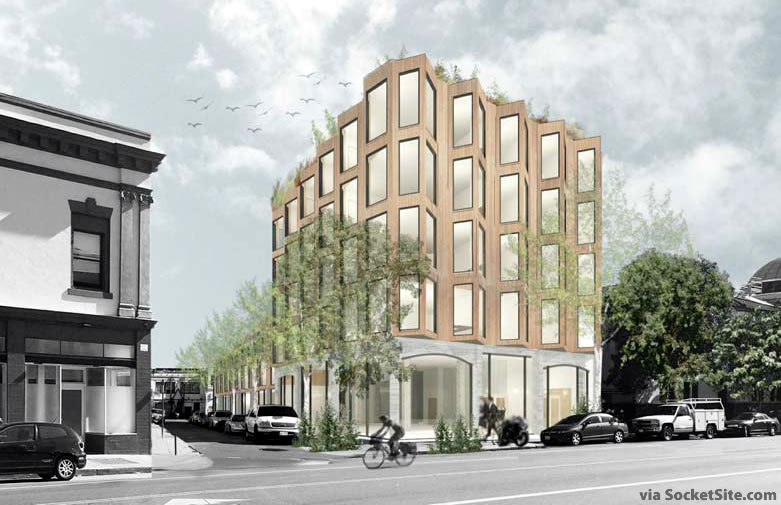 As designed by Heller Manus, the five-story building would be tiered behind its Valencia Street faced, stepping down to a proposed "living alley" dedicated to Hap along Clinton Park, with seating and planting and a restaurant or cafe at the eastern end of the development along Stevenson.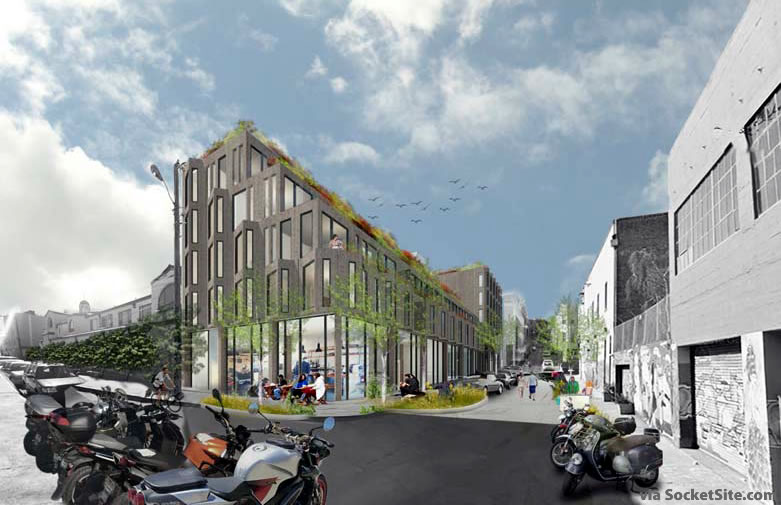 And based on the recent application for a variance to build the project as proposed, without a rear yard as required by code, the project team is planning to raze the existing building in its entirety rather than trying to incorporate a portion of its existing façade.