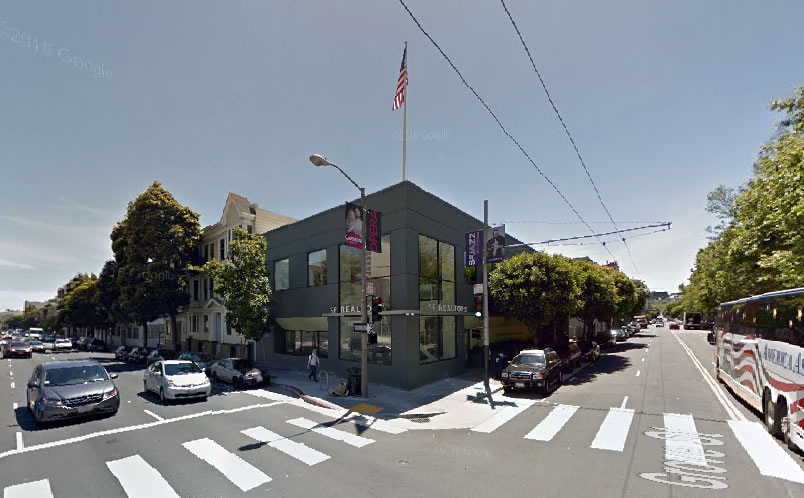 The San Francisco Association of Realtors is working on plans to reconfigure and add three residential stories atop their Hayes Valley headquarters building at 301 Grove Street.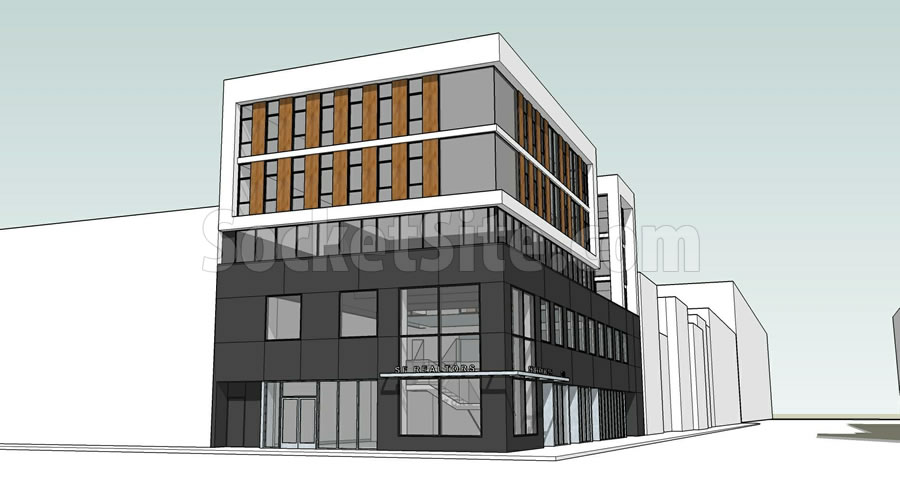 As envisioned, the existing building's 8-car garage would be eliminated, creating space for an expanded conference room, 1,500 square feet of new commercial/retail space fronting Grove, and the lobby for the proposed addition, which would be configured as nine residential condos with a series of roof decks and patios.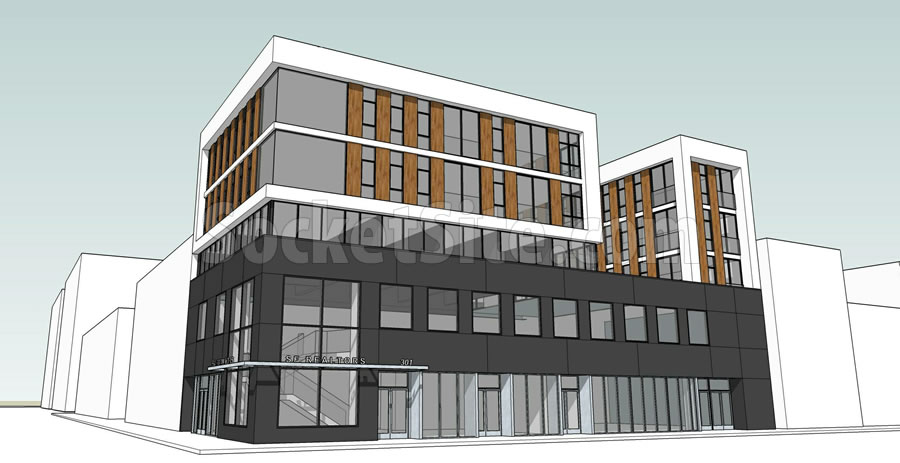 And as designed by Kerman Morris Architects for the Realtors, all nine units would be market rate as projects with fewer than ten units are not subject to the City's inclusionary housing program.