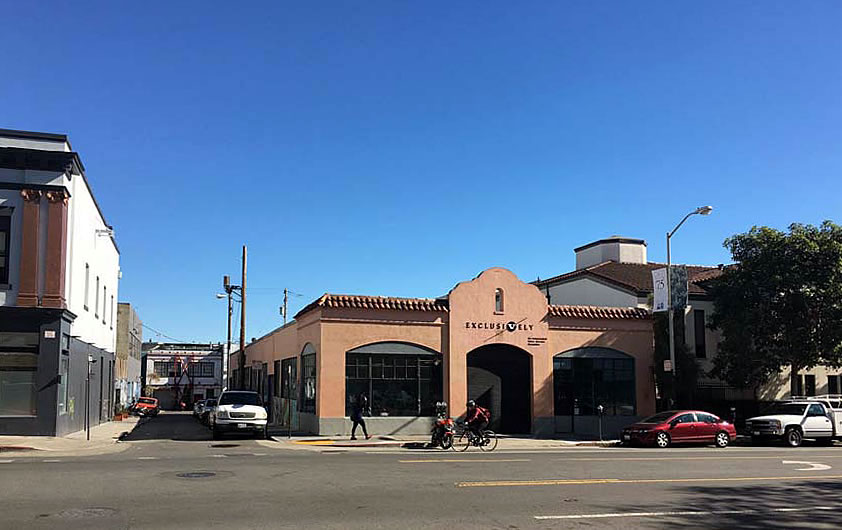 With San Francisco's Historic Preservation Commission having cleared the way for Loren 'Hap' Jones' former motorcycle shop at 235 Valencia Street to be razed, the formal plans for the site have now been submitted to Planning, as plugged-in readers have known to expect.
As designed by Heller Manus for DDG Partners, the proposed five-story development would yield 50 apartments, a mix of 28 studios, 2 one-bedrooms, 15 two-bedrooms and 5 three-bedrooms, over three commercial spaces and a storage room for 51 bikes on the ground floor.
And in order to "memorialize the legacy of Hap Jones," three options for the building's façade have been drafted.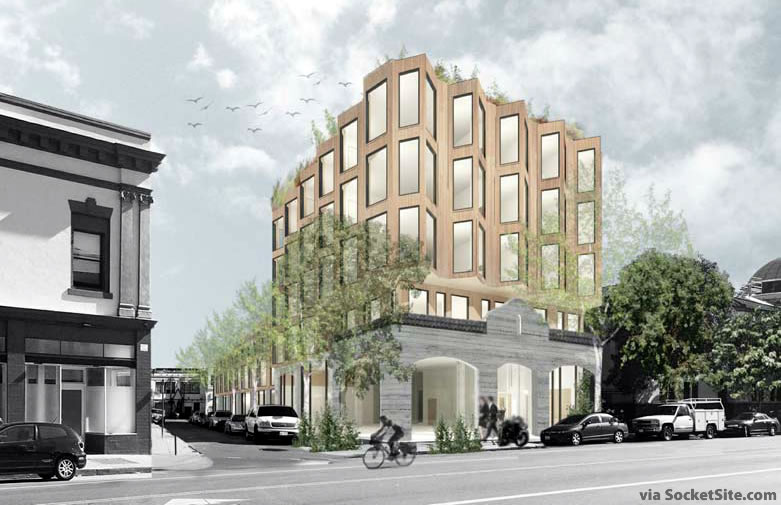 Option A would maintain 235 Valencia's existing façade, behind which the new building would rise, while Option B would maintain an artifact.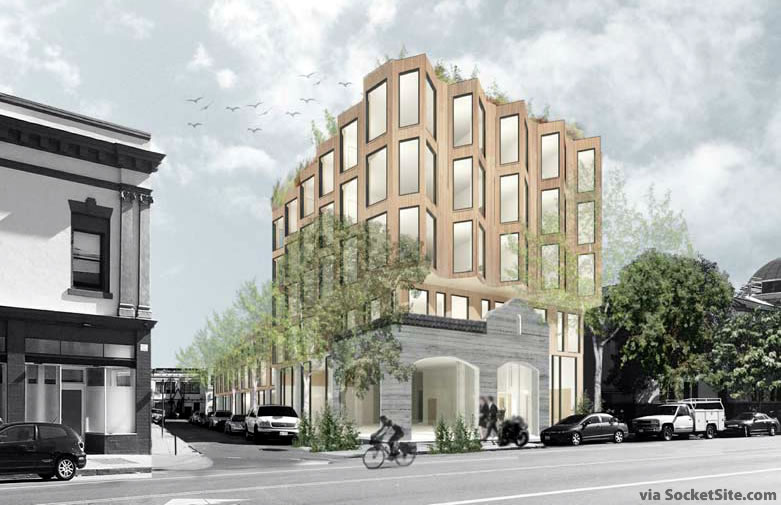 Option C would raze the existing building in its entirety.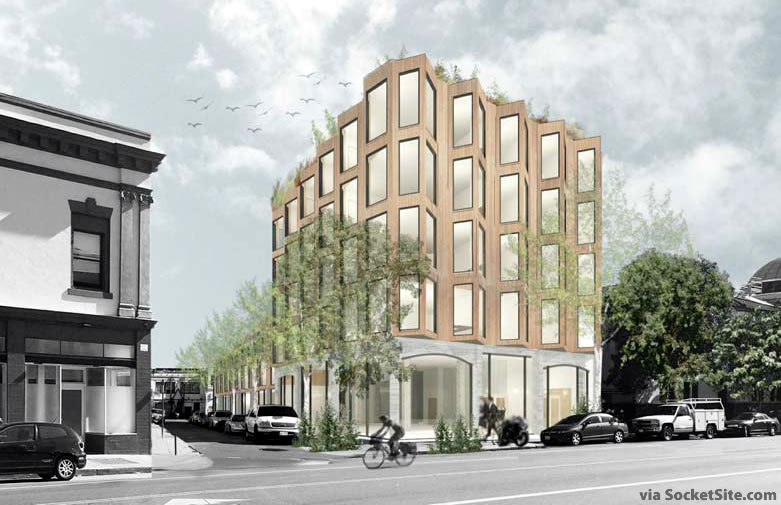 Regardless, all three schemes include a proposed "living alley" dedicated to Hap along Clinton Park, with seating and planting and a restaurant or cafe at the eastern end of the development, which steps down to Clinton to yield more sunlight, fronting Stevenson.