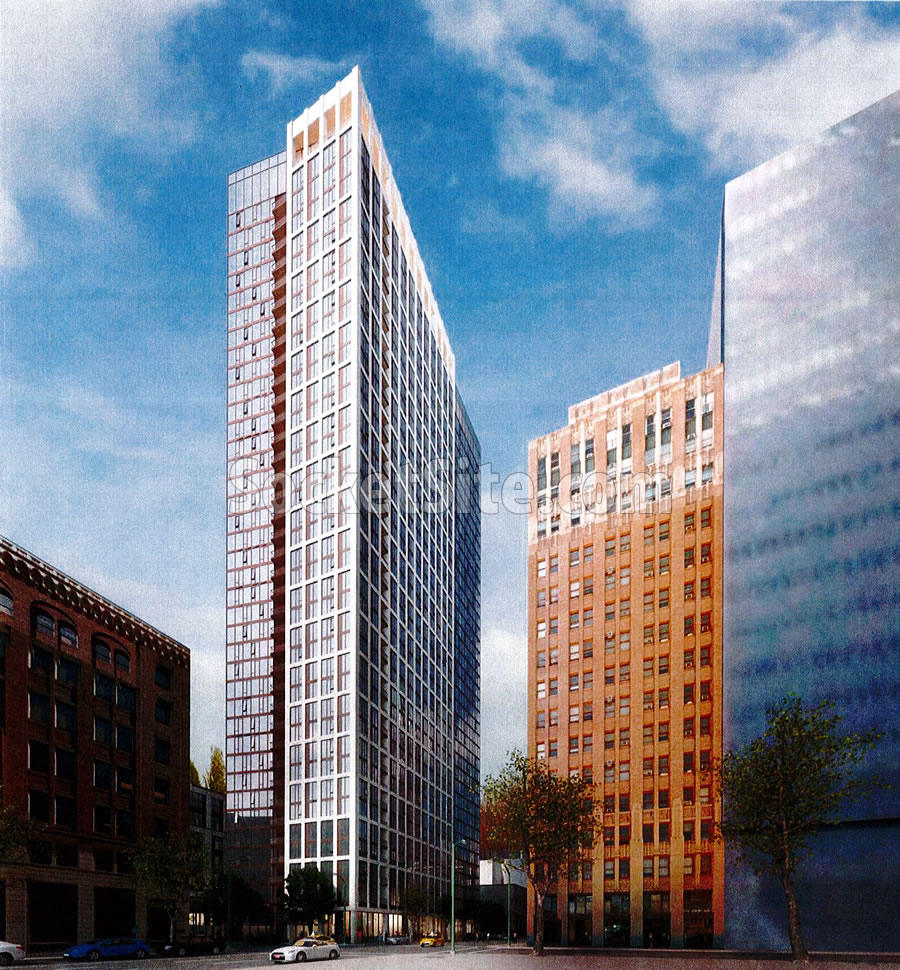 While the Downtown Oakland block bounded by Franklin, Webster, 13th and 14th Streets is currently zoned for building up to 275 feet in height, plans for 399-foot tower to rise on the western quarter of the block – with a seven-story base building across the rest of the site and a total of 630 dwelling units over 16,000 square feet of ground floor retail space and a 598-car garage – have been drawn, as we first revealed last week.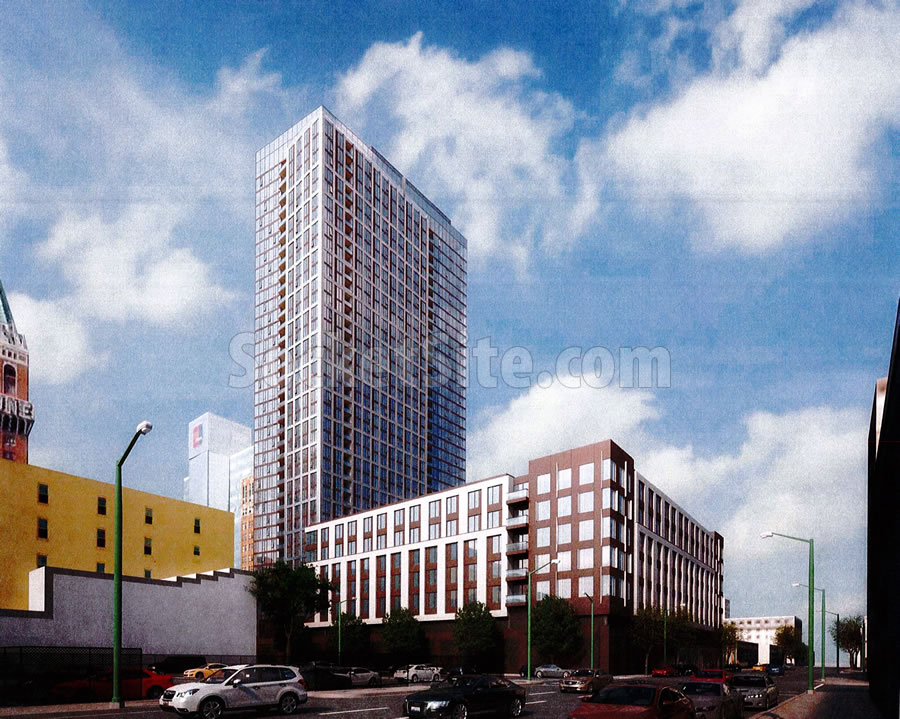 In order to reach the proposed density of 630 units, which is 85 more than for which the 1314 Franklin Street site is principally zoned, the development team is planning to invoke California's Density Bonus Law and either provide 27 of the units to households earning less than 50 percent of the Area Median Income (AMI) or 54 units for households earning up to 80 percent of the AMI.
By invoking the State's Density Bonus Law, the development team would also be awarded a concession/incentive to relax one other Zoning Regulations for the site. And in this case, Carmel Partners is asking the City to waive the maximum height limit of 275 feet and allow the 399-foot tower as rendered above.
Oakland's Design Review Committee is slated to review the plans and proposal this week before it moves forward to the Planning Commission. But from Oakland's Planning Department, in terms of their thoughts and leanings: "Staff feels that this request is reasonable since it would result in a superior design by creating a slender tower versus that of if they were to request a waiver to the dimensional requirements that could result in a very tall and massive building that could negatively impact the Oakland skyline."