The preliminary design for the proposed Lucas Museum of Narrative Art, should it land on the western shore of San Francisco's Treasure Island, has been unveiled.
But at the same time, architect Ma Yansong, founder of MAD Architects, has drafted a variation of the flowing design for a competing site in Los Angeles, near the Natural History Museum in Exposition Park, as well.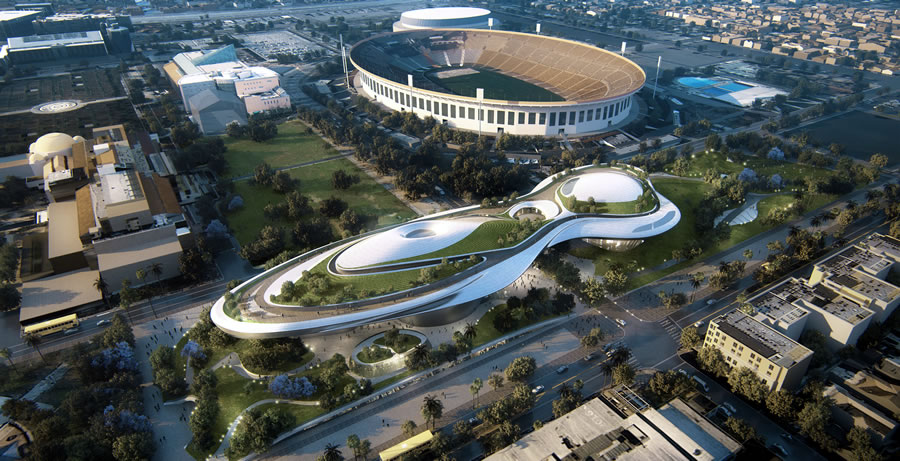 With Lucas having already been spurned in San Francisco, and then burned in Chicago, the release of the dueling renderings is likely intended to gauge the local support and opposition to both locations prior to a site announcement being made.
Keep in mind that while the redevelopment of Treasure Island is underway with a certified Environmental Impact Report (EIR) in hand, and that the approved plans "allow for [the] construction of either a museum or community facilities on Treasure Island," the magnitude of Lucas' proposed project, in terms of the expected traffic it would generate, could easily cast doubts on the adequacy of the approved EIR should a challenge be mounted.
In addition to being near a light-rail stop on the LA Metro's Expo Line, the design for the Exposition Park site includes a subterranean garage for 1,800 cars.  The Treasure Island site is near the island's future ferry terminal.