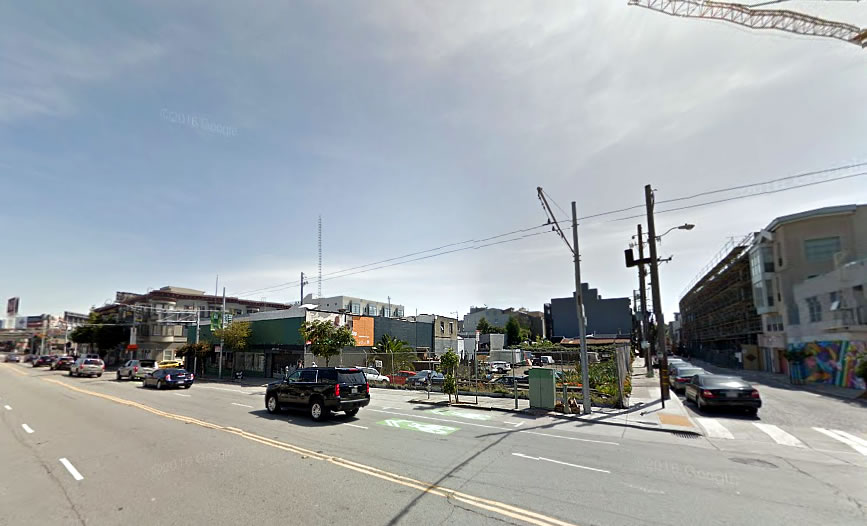 With a bit of drilling going on at the lot on the corner of 5th and Shipley, a reader wonders what's in the works for the Central SoMa site.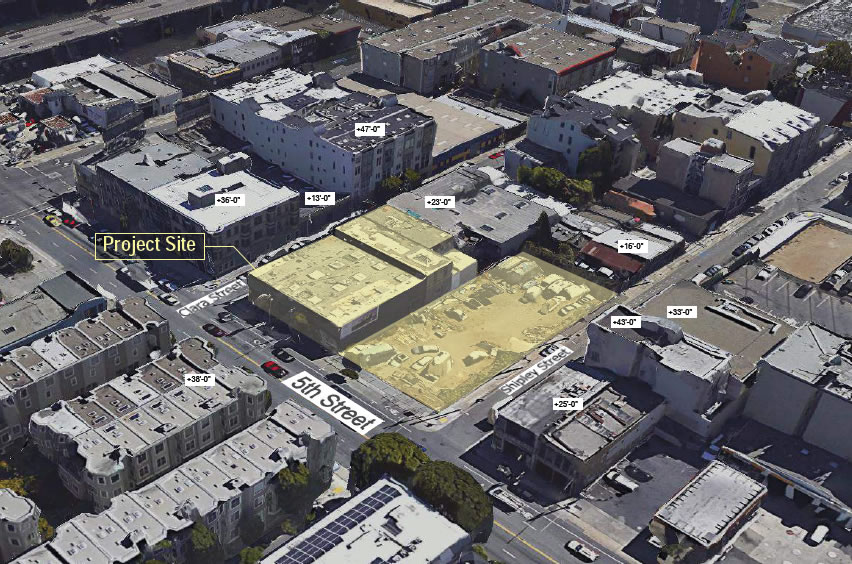 As proposed, the three two-story buildings at 360 5th Street, 210 and 212 Clara Street will be razed, the western half of the block will be excavated to a depth of 15-feet, and a 123-unit residential building will rise between four and seven stories across the site, with 1,200 square feet of retail space fronting 5th Street, 8,000 square feet of "artist/craftsman commercial space" (i.e. PDR) and a basement garage for 41 cars.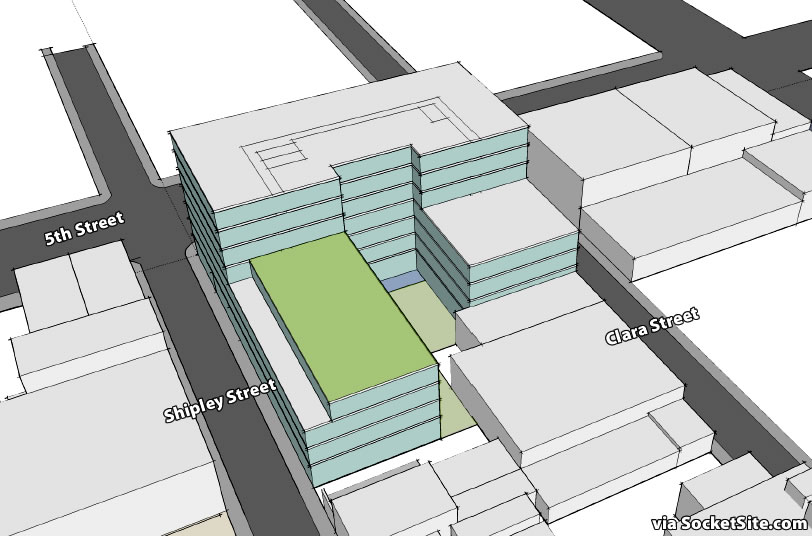 And if approved by the end of the year, the 360 5th Street project, which won't need an up-zoning in order to proceed as proposed, could break ground in the middle of 2017. We'll keep you posted and plugged-in.