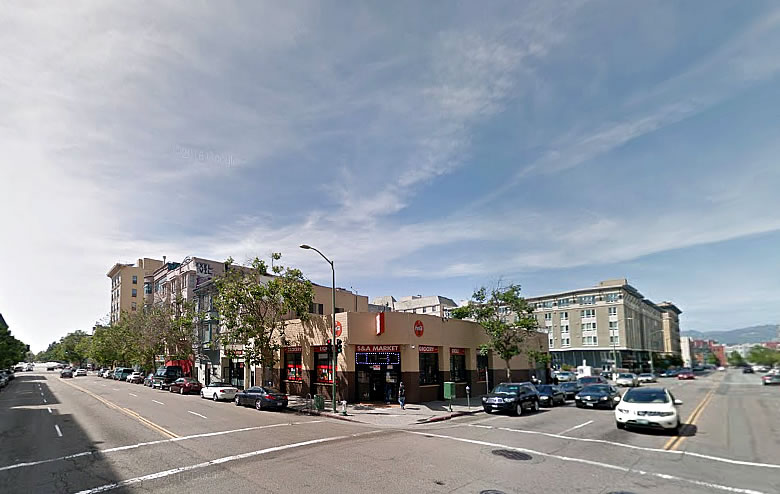 As proposed and roughly rendered below, an 18-story Marriott hotel, with 276 rooms over 1,700 square feet of ground floor retail space and a parking garage for 95 cars, will rise up to 187-feet in height at 1431 Jefferson Street, stretching from 14th to 15th Streets, in downtown Oakland.
While the parking lot portion of the project site at the corner of 15th and Jefferson was approved for the development of a 54-unit residential building back in 2008, the new proposal, which is being designed by Stanton Architecture, includes razing the adjacent one-story building at the corner of 14th and Jefferson as well.
And while the site is zoned for development up to 275 feet in height, the hotel project will require a condition use permit and an exception for the proposed amount of parking (which is 43 spaces fewer than required per the area plan).