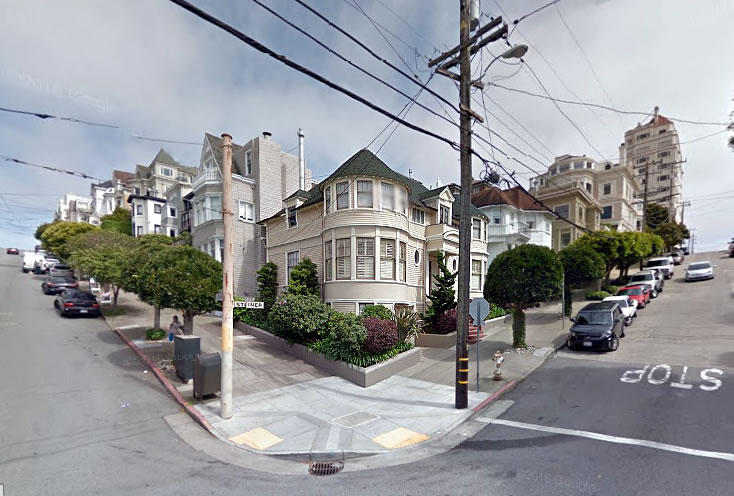 While it hasn't yet been listed for sale, the iconic "Mrs. Doubtfire House" at 2640 Steiner Street is about to hit the market in Pacific Heights.
Having last traded hands for $1.395 million in 1997, the 2,600-square-foot home nearly went up in flames early last year when a disgruntled former patient of the home's current owner doused the home's doormat with an accelerant and set it ablaze.
And while the home has long been a popular tourist attraction, the former trickle of Mrs. Doubtfire fans has grown into a steady flow with regular "throngs" (in the words of a plugged-in neighbor) ever since Robin Williams' passing in 2014.
The official list price for the home has yet to be set but we'll keep you posted and plugged-in.