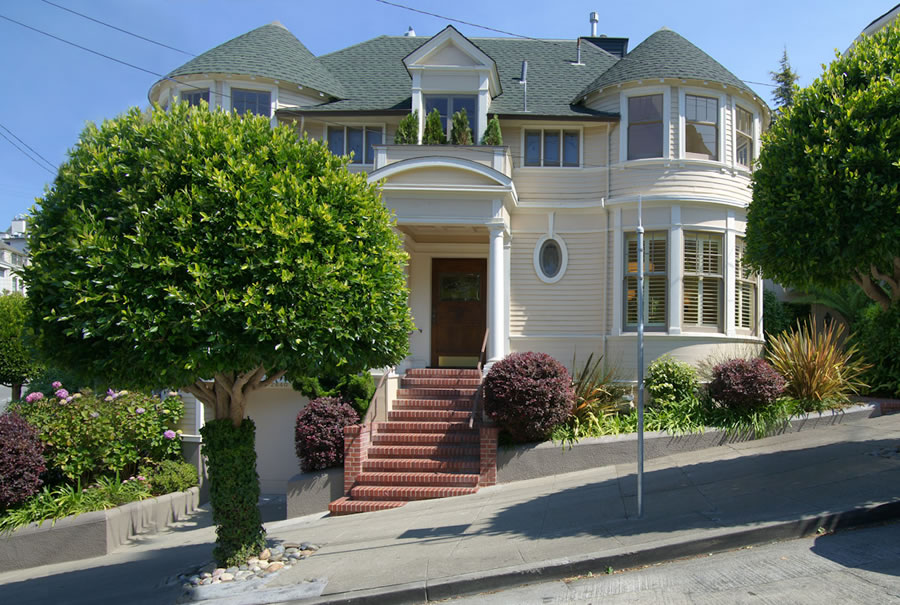 While it's still not listed on the MLS nor yet official inventory, the asking price for the iconic "Mrs. Doubtfire House" at 2640 Steiner Street, which was purchased for $1.395 million in 1997, has been set at $4.45 million.
According to the agent for the four-bedroom Pacific Heights home (which was designed by Joachim B. Mathison and built around 1893), while tax records for the property list it at 2,578 square feet, it measures closer to 3,500 square feet per a floor plan artist when including the lower level laundry and "exercise" rooms.
And the home has recently been remodeled, with a chef's kitchen and lift in the former one-car garage which can now accommodate two sedans.