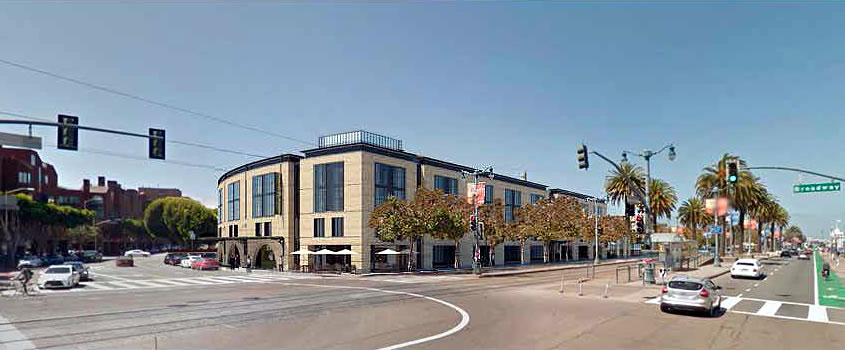 While the issue of whether Teatro ZinZanni's proposed 180-room hotel and theater development to rise up to four stories in height along the Embarcadero, between Broadway and Vallejo, will be allowed to block the Vallejo Street right-of-way and view corridor has yet to be formally resolved, the design for the development has been refined to be more in character with the existing architecture of the city's Northeast Waterfront Landmark District.

The window openings are now recessed and feature less glazing and more fenestration, while the ground floor openings have been enlarged to be more warehouse-y.

And the proposed glass gazebo under which ZinZanni's historic Spiegeltent would be permanently erected has been replaced by a brick clad enclosure.
A potential alternative for the tent enclosure to the north of the hotel – adjacent to which a 7,500-square-foot, privately owned, publicly accessible open space (POPOS) would be maintained – would incorporate a glass roof to purposely differentiate the theater as new construction.
Regardless, the aforementioned Vallejo Street view corridor would be blocked by the building as designed.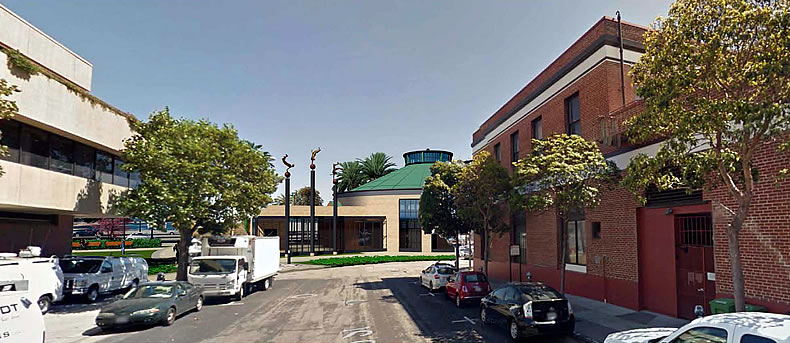 The refined designs for the proposed development will be presented to San Francisco's Architectural Review Committee (ARC) next week for their review and feedback to the development team.