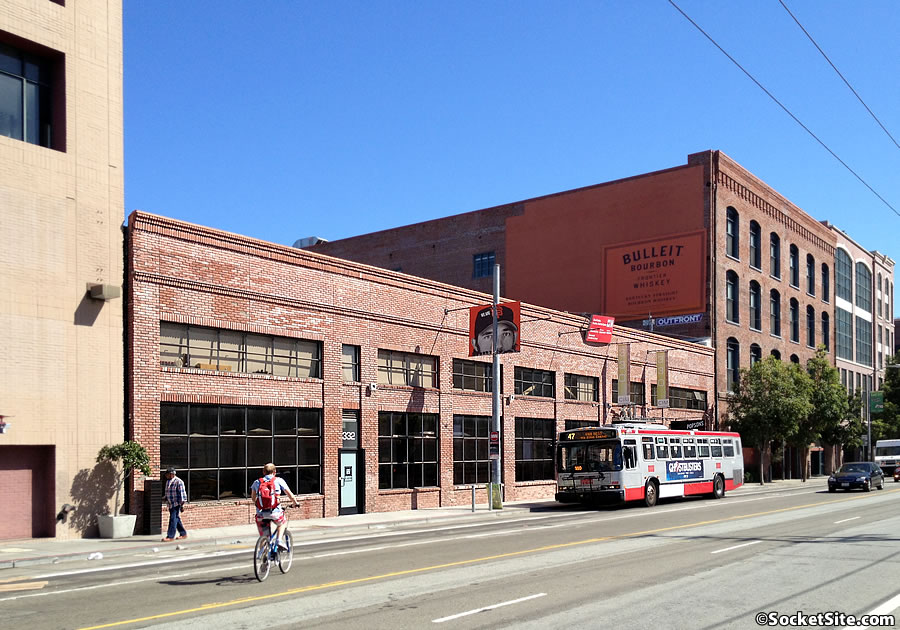 The development team behind a proposed 300-foot-tall tower to rise at 330 Townsend Street has shifted gears and architects, abandoning the original plans for an office or mixed-use development in favor of a 31-story building with 374 residential units over 11,500 square feet of ground-floor retail space and an underground garage for 291 cars.
And the modern design as envisioned by STUDIOS Architecture has been replaced by a more traditional design drafted by Solomon Cordwell Buenz (SCB):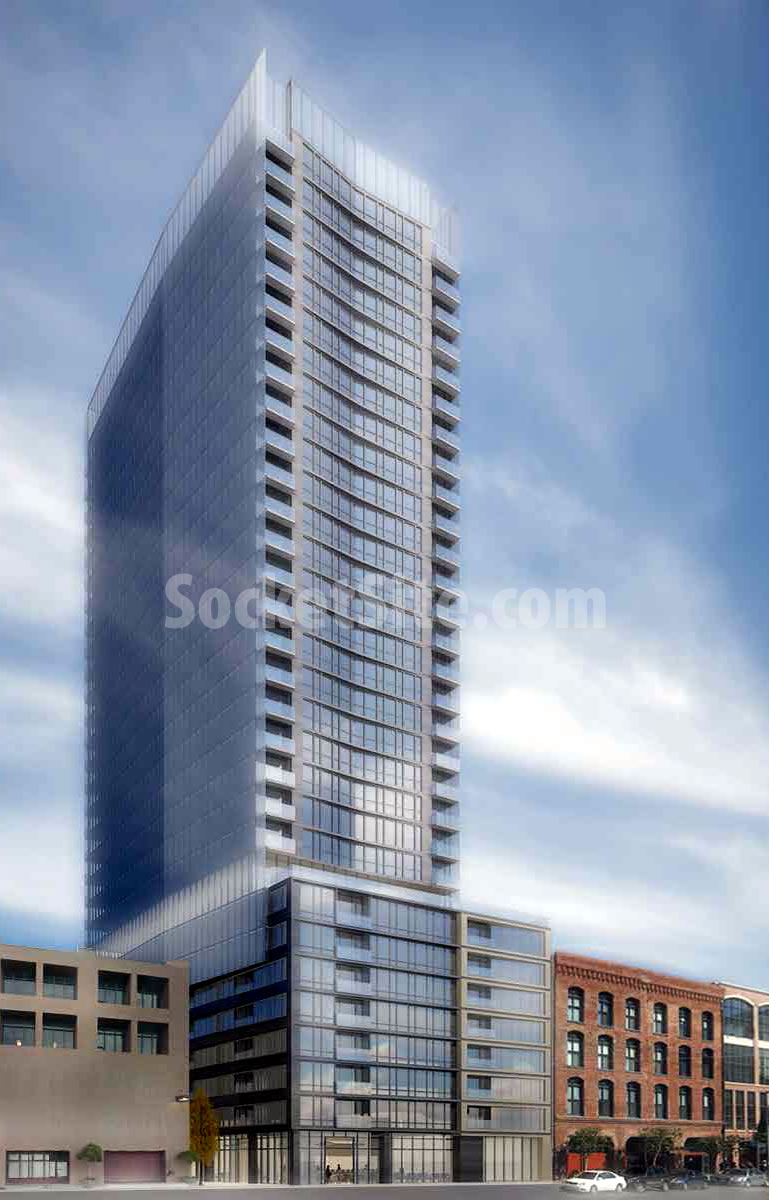 The development would stretch from Townsend to Bluxome Street with a mid-block public paseo between.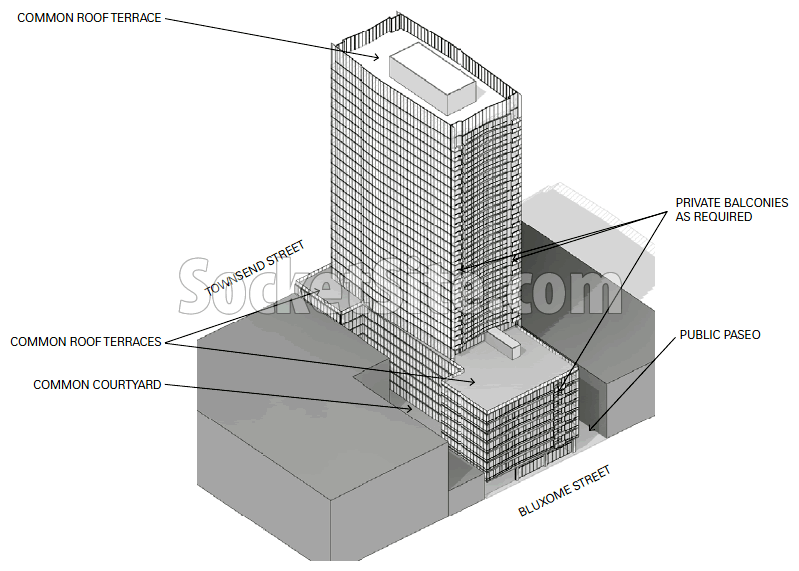 Keep in mind that the 330 Townsend Street site, which is across from the current Caltrain terminus in the city and a block away from a future Central Subway stop, is currently only zoned for development up to 85 feet in height.
But San Francisco's draft Central SoMa Plan includes a possible up-zoning of the site to 300 feet in height, an increase which will have to be approved by San Francisco's Planning Commission and Board of Supervisors and then survive any legal challenges or efforts to block it at the ballot box.