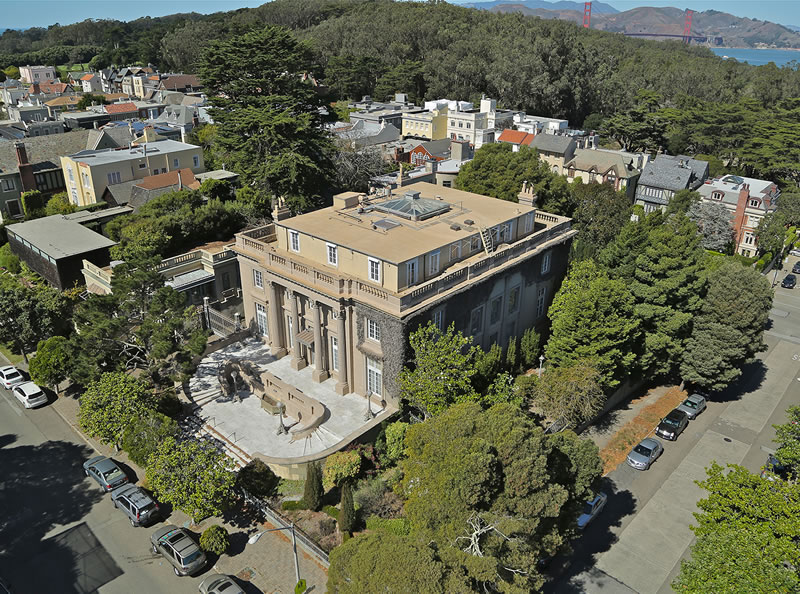 Purchased for $20 million in 2007 and on the market since 2012 when listed for five million more, Halsey Minor's 18,000-square-foot Presidio Heights mansion at 3800 Washington Street, which was modeled after Le Petit Trianon in Versailles France, has finally re-sold for $15.75 million.
The bankruptcy sale included the adjacent 2,600-square-foot guesthouse at 3810 Washington and the undeveloped garden lot behind the mansion fronting Maple Street, as it did when Minor, who co-founded CNET and is currently the CEO of a bitcoin venture, purchased the property in 2007, but the three parcels were sold to different entities and the mansion fetched $12 million by itself.
Having topped the list of the Top 500 Delinquent Taxpayers in California in 2013, Minor soon thereafter filed for Chapter 7 bankruptcy, listing liabilities of $50 million to $100 million and assets of $10 million to $50 million, including the home.