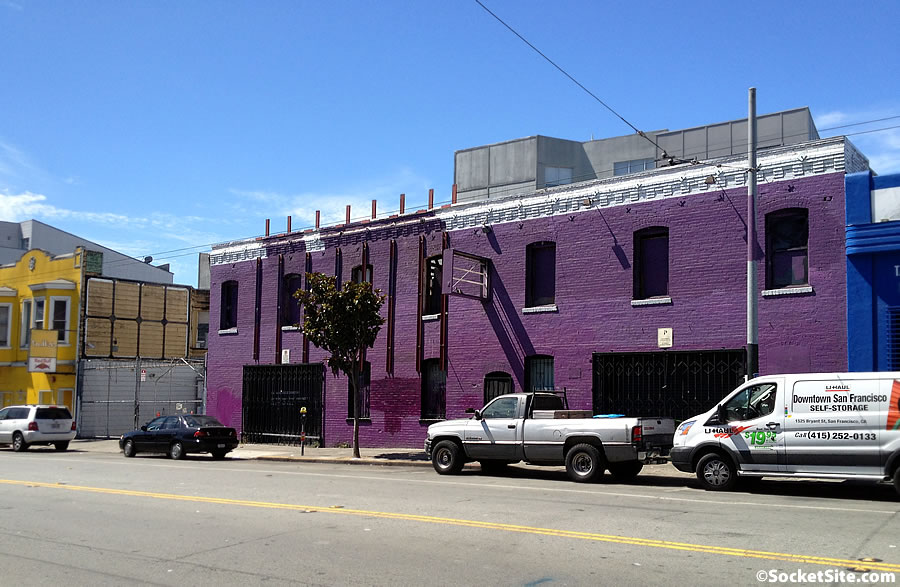 Plans to raze the purple building at 340 11th Street, a former metal shop in the middle of San Francisco's 11th Street Club Corridor, and construct a modern four-story building on its lot, have just been granted an exception from having to complete a lengthy environmental review.
As designed by Natoma Architects, the proposed building to rise upon the Western SoMa site, which includes the adjacent 350 11th Street parcel upon which a Crepes a Go-Go trailer has been parked, includes 4,350 square feet of ground floor retail space with three floors of open office space above.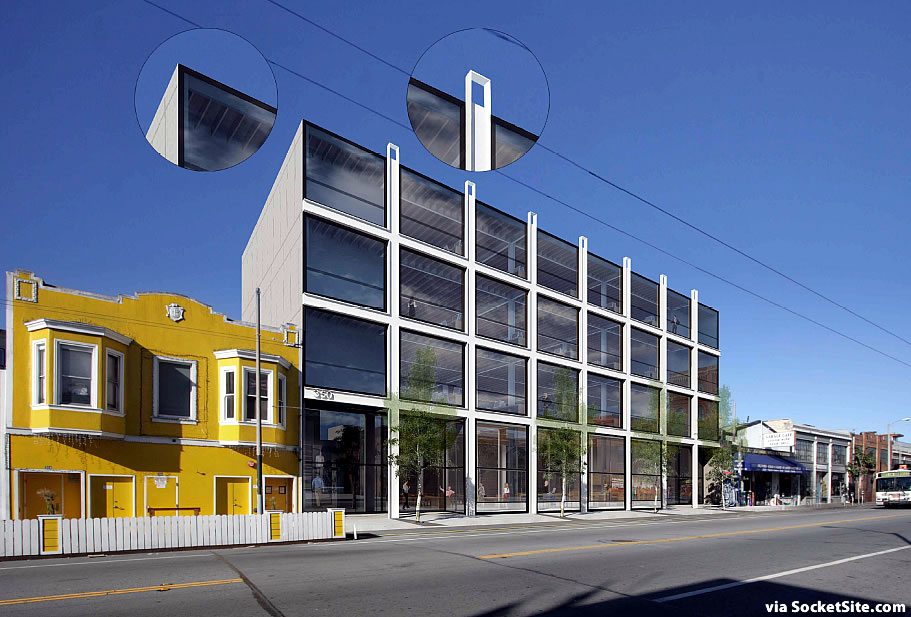 As no variances or exceptions are being sought, the proposed project, which shouldn't take more than a year to construct, could break ground as soon as its building permits, which have been requested, are issued.
The owner of the building had originally proposed to develop a 20-unit residential building on the site, but those plans, which were first proffered back in 2005, were abandoned a few years ago.