Plans for a 381-unit apartment building to rise up to six stories on the Western SoMa parcel at 1140-1150 Harrison Street, upon which the two-story German Motors Collision Center building currently sits, have been drafted and submitted to Planning with Houston-based developer, Hanover Company, leading the charge.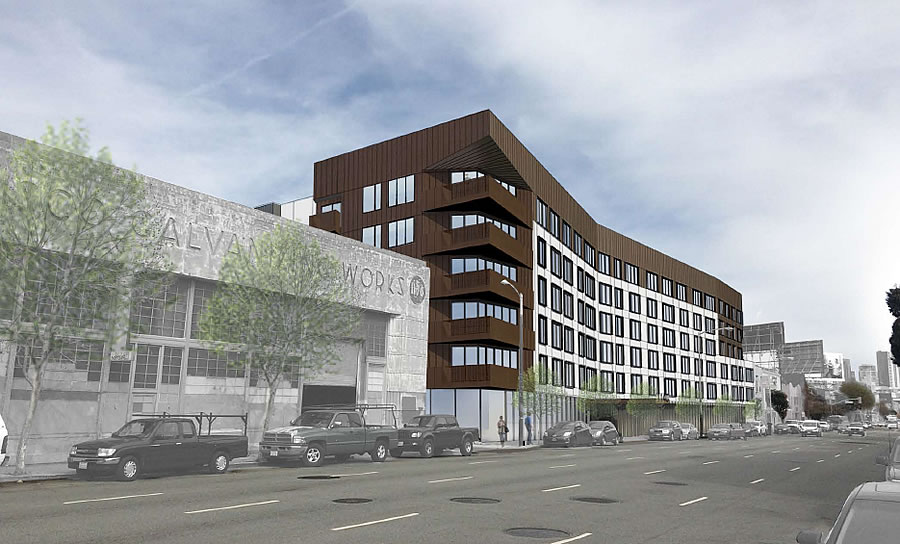 In addition to the 381 apartments, the proposed 1140 Harrison Street project includes an underground garage for 200 cars, racks for 400 bikes and nearly 6,000 square feet of ground floor lobby space fronting Harrison Street, plus two "flex units" which could yield 3,000 square feet of retail space.
A proposed mid-block pedestrian passage would connect Berwick Place to Hallam Street, and a secondary lobby entrance, behind the new development.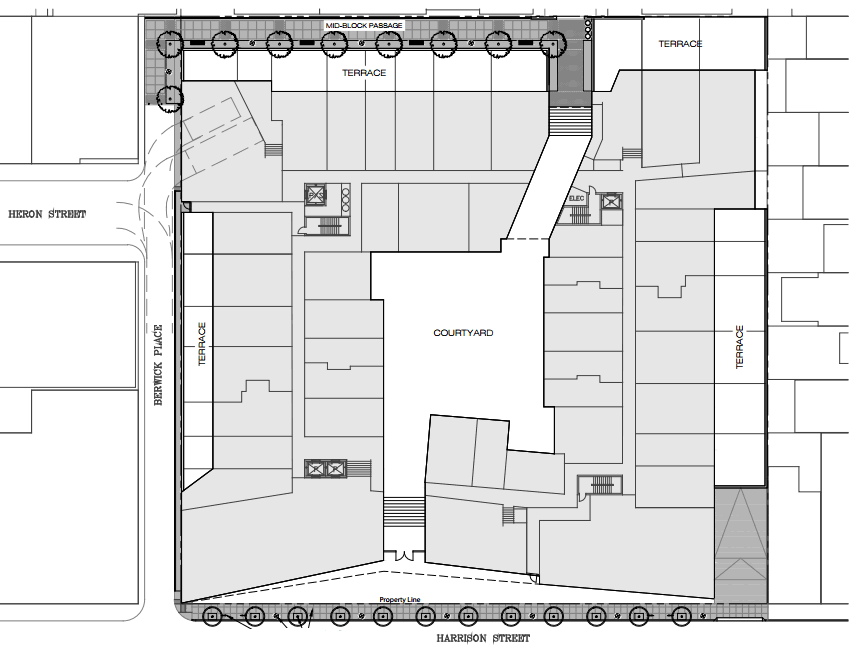 And of course, plans to redevelop the adjacent San Francisco Galvanizing Works building at 1176 Harrison Street are in the works as well.