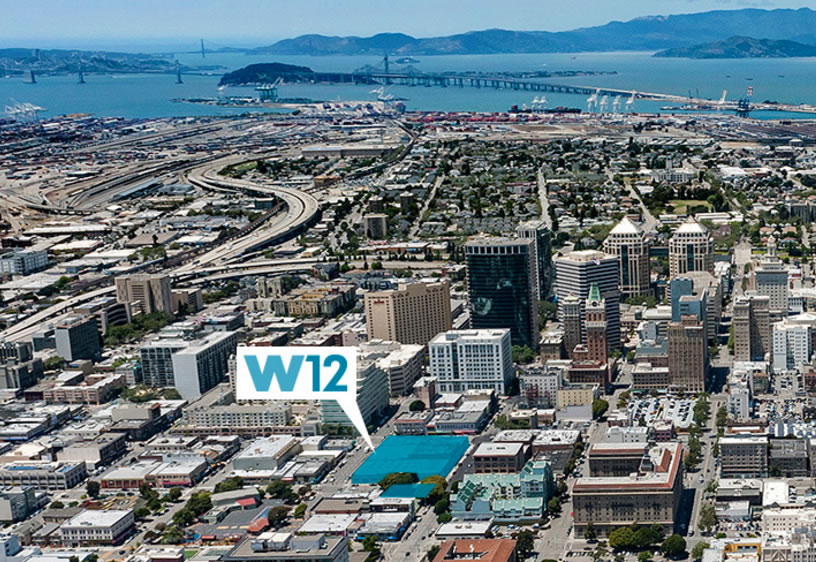 Plans for 339 apartments to rise up to seven stories in height across the downtown Oakland block bound by Webster, Harrison, 12th and 11th Streets, and for 77 units across the street on the quarter block parcel at the corner of 12th and Harrison, have been submitted to the city's Planning Department and are now officially under review.
In addition to the 416 apartments, the development as proposed by The Martin Group and designed by VTBS Architects includes 324 parking spaces and over 26,000 square feet of ground floor commercial space, with an 8,000-square-foot market at the corner of Harrison and 12th as envisioned.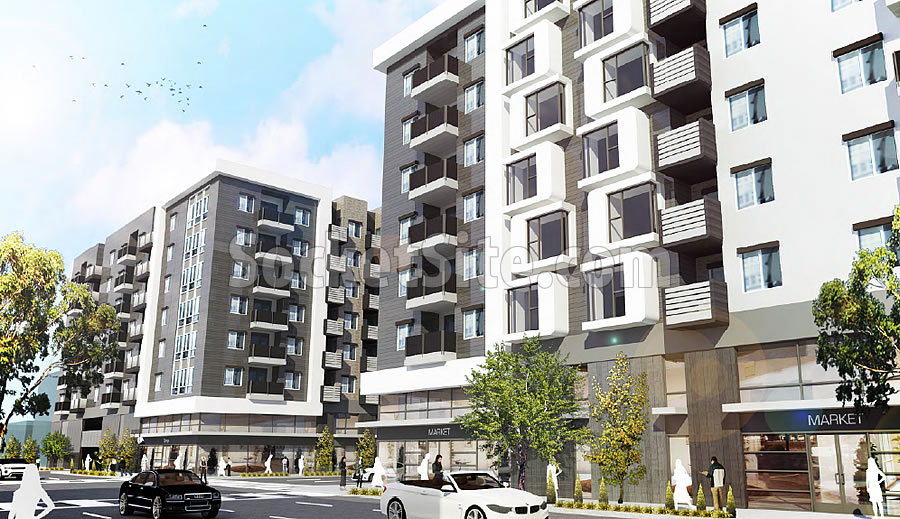 A private courtyard includes a spa and outdoor space for residents.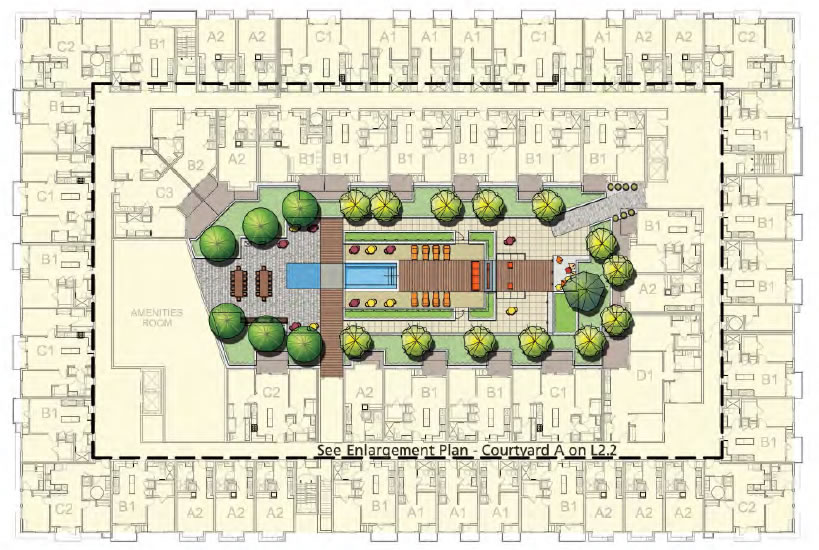 While the "W12" site, which includes the 301 12th Street and 285 12th street parcels, is zoned for significantly more height and was marketed last year with conceptual plans for two towers to rise up to 265 feet, neither of the proposed buildings would rise above 83 feet as drafted.
And having been designated an "Opportunity Site" within Oakland's Lake Merritt Station Area Plan, the approval process for the development as proposed will be streamlined and expedited.