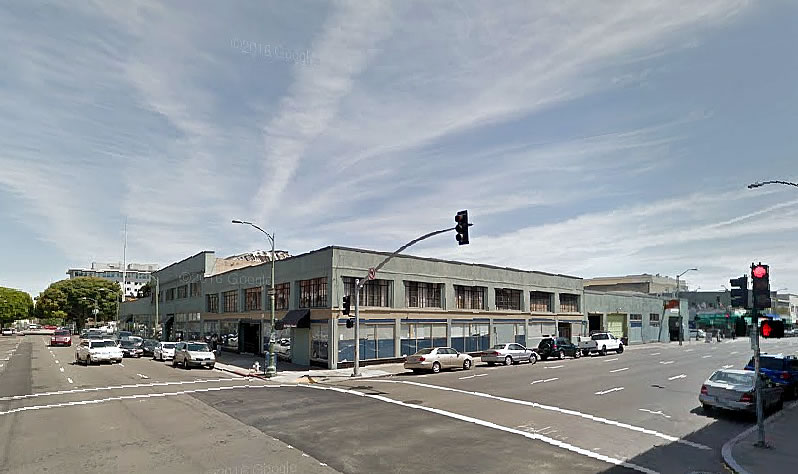 While the "W12" project site, which includes the entire Oakland block bound by Webster, 11th, Harrison and 12th Streets, along with the quarter-block parcel on the northwest corner of Harrison and 12th, was designated as a prime "Opportunity Site" for redevelopment within the City of Oakland's Lake Merritt Station Area Plan, the site also falls within the borders of Oakland's Chinatown.
And with plans for a 416-unit development to rise up to seven stories across the site having been drawn, a coalition of community‐based organizations, business and individuals have raised a number of red flags and are challenging the project as proposed.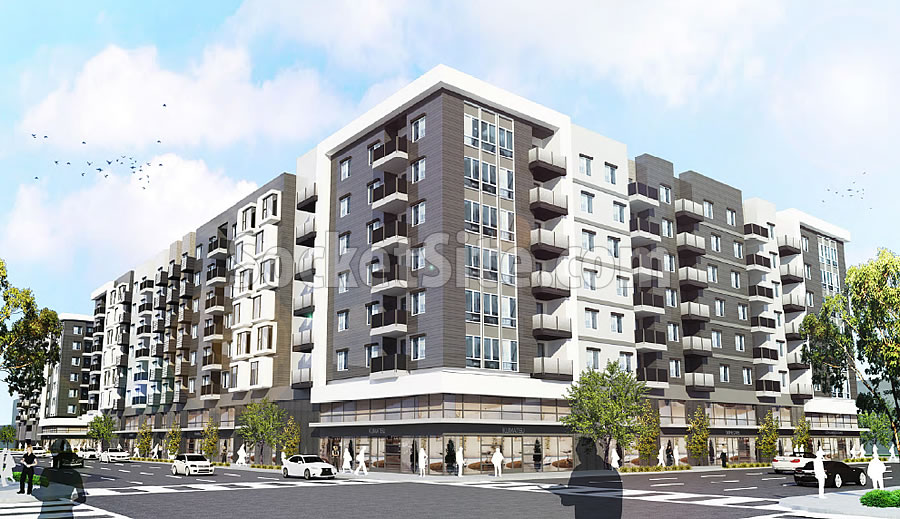 In the words of the coalition in a letter to Oakland's Planning Commission and staff:
Our neighborhood has been here since the 1870s, and we face a current crisis in the face of development pressures that threaten the history, culture and residents that have defined this area for over 130 years. While San Francisco Chinatown has zoning protections, Oakland Chinatown does not currently have protections to keep current properties from flipping to corporate development that could diminish and eventually erase our community.

Since we have seen other Chinatowns such as in DC disappear from the process of gentrification manifested through luxury housing and corporate retail development, we are concerned that this development could be part of the beginning of the disappearance of Oakland Chinatown. Taking a full block or more of Chinatown will have a huge impact on Chinatown's boundaries, and impact the culture, identity and composition of the neighborhood. As it stands, this project will increase other high‐end development that could displace our small businesses, community organizations, and low‐income residents, and contribute to our neighborhood's demise if it does not sufficiently meet the following concerns:

● The current plan to have 416 market‐rate units with no guaranteed affordable units could bring upwards of over 1,000 high‐income residents into our low‐income community that has an average median income of $25,000 per year. Other new development will add thousands more high‐income residents, increasing economic tension and displacement pressures.

● The over 25,000 square feet of retail space, if too expensive for Chinatown businesses and organizations, could bring non‐Chinatown businesses into the heart of our neighborhood, which could create a disruption in the coherence of the Chinatown landscape, and begin the process of shrinking our boundaries. High‐income tenants able to pay current market‐rates in Oakland are disproportionately white due to economic inequalities in this country, and these tenants will demand services and businesses that will demand higher prices unaffordable to our families and be able to pay higher commercial rents, which will create more displacement pressures on our mom and pop family‐run stores, many of which are just barely getting by on small profit margins.

● The current ground floor design shared with us does not show a lighting plan to provide sufficient brilliant lighting. Public safety and graffiti are current problems for Chinatown, partly due to the lack of lighting in the area.

● The current plan to hire a general contractor from San Carlos does not bode well for local hire and inclusion of Asian and minority contractors in Oakland. Not ensuring local diverse hire, living wages, high safety standards, or apprenticeship opportunities does not contribute to the city's goals for economic equity and opportunity. Too many developers cut costs at the expense of workers and the profits of corporations, which can lead to unsafe conditions and low wages for workers that perpetuate economic inequality. CIWI internships are not a sustainable model of economic development as they only provide a short‐term experience of only 12 weeks, 20 hours per week, totaling 240 hours of experience at $19/hour with no benefits. CIWI interns have to be in college, while apprenticeships only require a GED, so there is a class difference in who gets to access those internships, and this usually does not include re‐entry residents who desperately need work in fields like construction for a stronger and safer community.

● The building designs completely disregard guidelines in the Lake Merritt Station Area Plan to include publicly accessible space in any development over half a block. In fact, this particular site was identified as an opportunity site for including open public space in the area plan, and yet no one discussed this in the process of development. Chinatown's current open spaces are extremely over‐capacity, and our seniors and families desperately need more green space in a neighborhood with high levels of traffic and pollution.

● The current design is quite colorless and does not signal Chinatown at such a critical site and gateway to our neighborhood, and the ground floor does not currently provide a lot of visual interest.

● The plans to displace the schools on site may disrupt the learning of 720 Chinatown youth, which is an unacceptable outcome of the construction timeline.
As such, the coalition has been seeking to have a binding Community Benefits Agreement and Memorandum of Understanding signed by the development team (The Martin Group) in place prior to the City approving the project, "to ensure anti‐displacement mitigation and integration into the neighborhood [and] avoid an unnecessary appeal process."
Elements of the desired agreement include the sale of the of the quarter-block parcel (285 12th Street) to a nonprofit developer, at a "reasonable price," for the development of affordable senior and family housing and community space; that 40 percent of the proposed development's retail space be provided at well below market rates (as low as $1 per square foot per year, including all services) for community use and the creation of "a collaborative cooperative small business incubation space" for community businesses; that the development's lighting fixtures "be designed to signal Chinatown through a lantern‐like Chinese‐inspired design by a local or Asian Pacific American artist or manufacturer, and that they be provided at least every 20 feet along the sides of the ground floor facade to light up the sidewalks for pedestrians;" that a community workforce agreement includes local residents and contractors in the development of the building; that financial support for Chinatown's crumbling public infrastructure, "including Lincoln and Madison Parks per the neighborhood's open space goals, and the Chinatown Art, Preservation & Environment Committee's projects to preserve and beautify Chinatown for the long‐term sustainability of the neighborhood and success of our small business and cultural district," be provided; that a donation to Chinatown Chamber's Small Business Support program be made; that Chinatown artists by commission or the project's required Public Art; that sidewalk trees include ones that are familiar to Asian communities, and also visually signal Chinatown's identity, such as cherry blossom and Gingko trees; that the schools on the site be allowed to stay in their building until June 9, 2017; that the agreement include a clause "that codifies the commitments in the event that the project is sold so that any new owner would have to honor the community agreement;" and that a committee of Chinatown stakeholders, architects and artists be allowed to work with the development team to refine the plans.
Having delayed their vote by two weeks, "to provide the [development team] and community members with more time to attempt to reach a compromise on outstanding issues of concern," Oakland's Planning Commission is slated to review the project tomorrow, August 17, with the Planning Department's recommendation that the W12 development be approved as proposed.