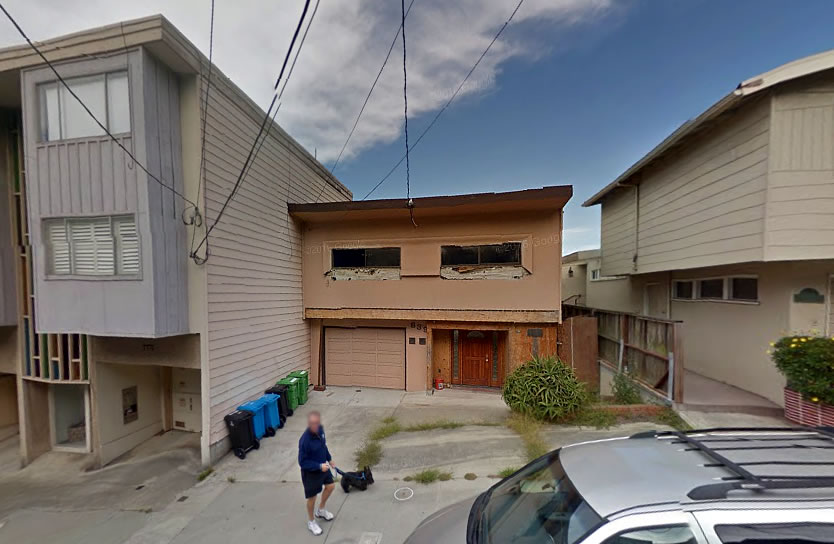 Purchased for $1.3 million in September 2013, plans for a major renovation and expansion of the Noe Valley home at 639 Grand View Avenue were drawn, permits were requested, and the property was then flipped to "SS Dreambuilders LLC," a name should sound familiar to those who are plugged-in, for $2 million in June of 2014.
While the home was subsequently gutted and the rear expansion framed, the project, which would appear to have been financed with over $3 million in purchase and construction loans, has since been abandoned.
And this afternoon, 639 Grand View Avenue is slated to hit the courthouse steps with Dreambuilders having been in default since April.