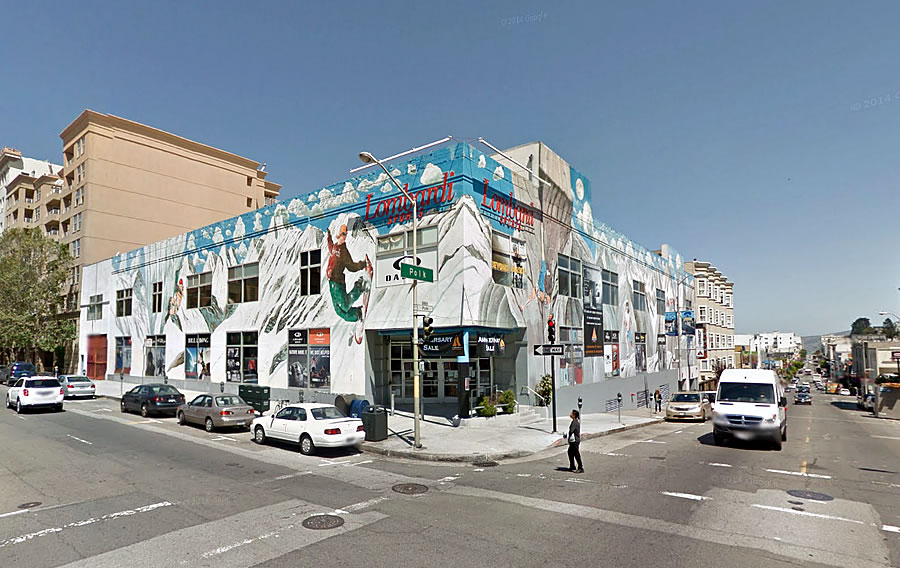 With the neighborhood fight over the former Lombardi Sports site at 1600 Jackson Street having reached a fevered pitch, and battle lines having been drawn over a proposed Whole Foods 365, the City's Planning Commission is poised to institute a prohibition on new Formula Retail establishments opening along the Polk Street corridor. But with a big twist.
If the Planning Department's recommendation is heeded by the Commission next week, the language of the proposed Polk Street Neighborhood Commercial District (NCD) formula retail prohibition will be amended to prohibit Formula Retail uses over 5,000 square feet, "unless the ratio of residential uses on the same lot to the formula retail use is at least 3:1."
From Planning with respect to the recommendation:
"The Department supports the intention of the Ordinance, which is to help preserve the retail character of the Polk Street NCD and, in part, ensure that under developed land is better utilized. However, a blanket prohibition is too blunt of a control. Certain formula retail uses bring value to a neighborhood and existing formula retail controls effectively filter lesser proposals. Instead, the Department believes a modified formula retail regulation can serve multiple policy objectives in the Polk Street NCD.

Staff recommends the proposed modification as means to achieve two policy goals. The first is to carefully manage the number and type of formula retail uses in the Polk Street corridor. The second is to incentivize the use of remaining larger corridor sites for housing. Taken together, this will help new mixed use development fit the existing, character defining pattern that the Polk Street NCD enjoys."
The existing building on the Lombardi's site, which has been vacant for over a year, measures 59,000 square feet, which is too small to support a Whole Foods 365 and three times its amount of housing.
But with a parcel which is zoned for development up to 65-feet in height, the original plans for demolishing the existing building and constructing 62 condos over a ground floor of retail, as we first reported back in 2014, could open the doors for a Whole Foods on Polk.