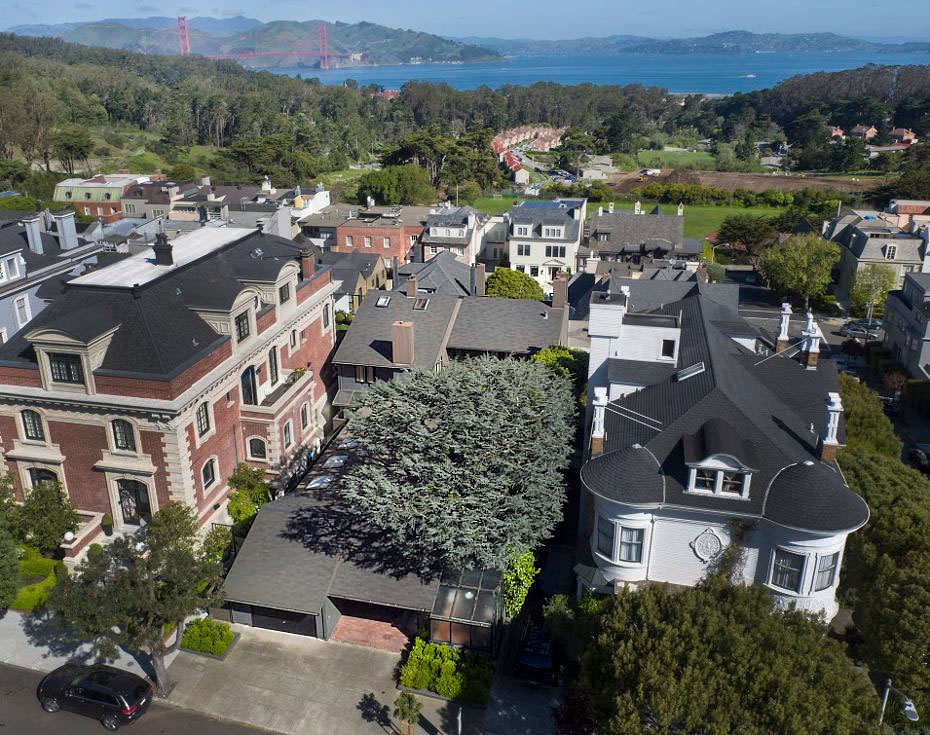 The sale of the rather pristine Mid-Century Modern infill pad at 3610 Washington Street, which was designed by William Wurster and built on the site of an adjacent home's former tennis court in 1959, has closed escrow with a reported contract price of $11,300,001; exactly $2,000 per square foot.
Listed for "$7.5 million" three weeks ago, the sale of the 5,650 square foot home is officially "50 percent over asking!" according to industry stats and marketing materials. Of course, a plugged-in reader had estimated the home would fetch at least $11.5 million, which was off by less than 2 percent.
The new property tax bill for the property should be around $134,000 a year based on current rates, up from the $5,266 paid in 2014 based on the home's current tax assessed value of $426,666, thanks and curses to Proposition 13.