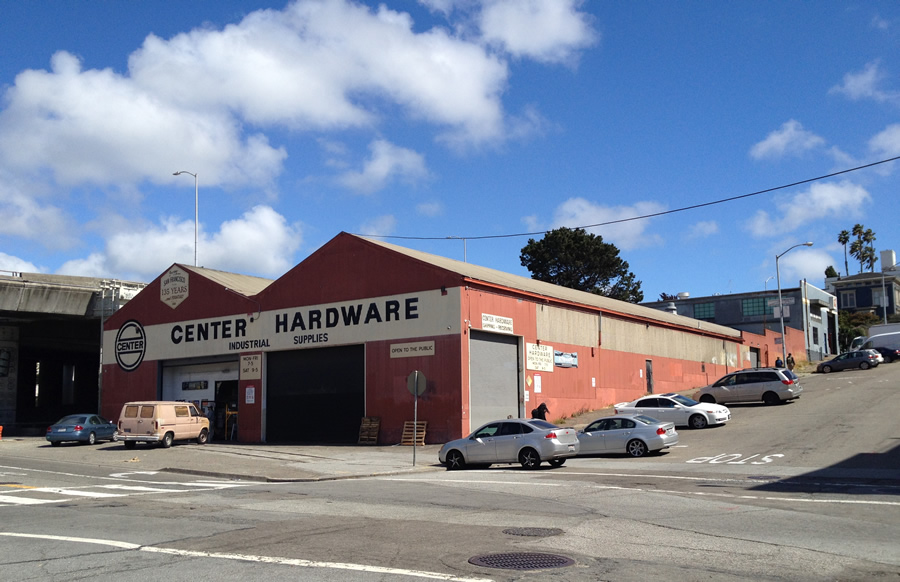 For the past 30 years, Center Hardware has been located in the warehouse building at 249 Pennsylvania/999 Mariposa, sitting on a parcel which abuts I-280 to the east and Pennsylvania Garden to the south at the base of Potrero Hill.
Center Hardware's lease is about to expire. And as we first reported in 2014, plans to redevelop the site have been drawn, the public hearing for which has been scheduled for next month (June 2).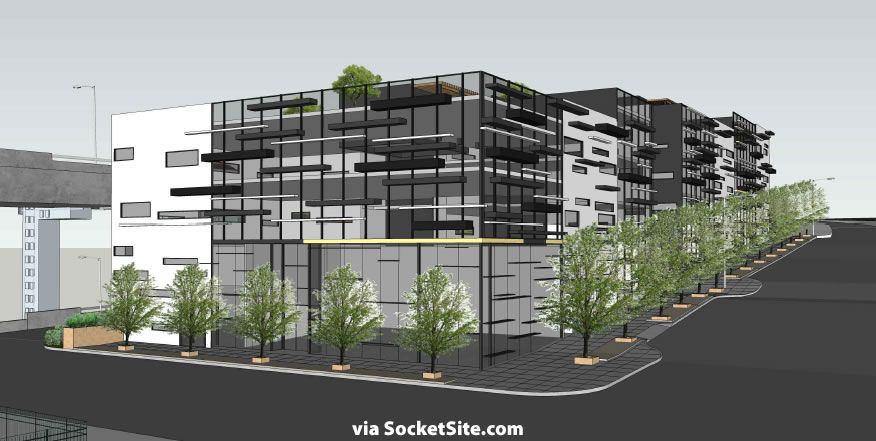 As designed D-Scheme Studio for the development team, a modern four-story building with 59 residential units over 3,400 square feet of PDR space and a basement garage for 44 cars will rise across the 249 Pennsylvania Street site.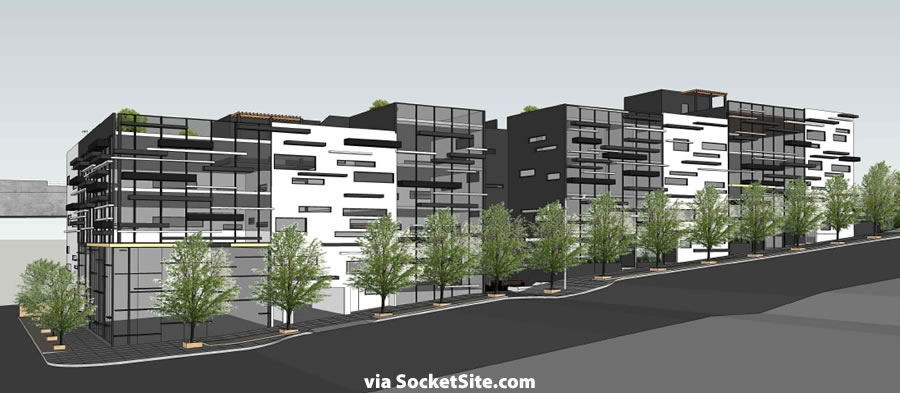 A planter based "green wall" will adorn the eastern side of the site, between I-280 and the building's rear yard.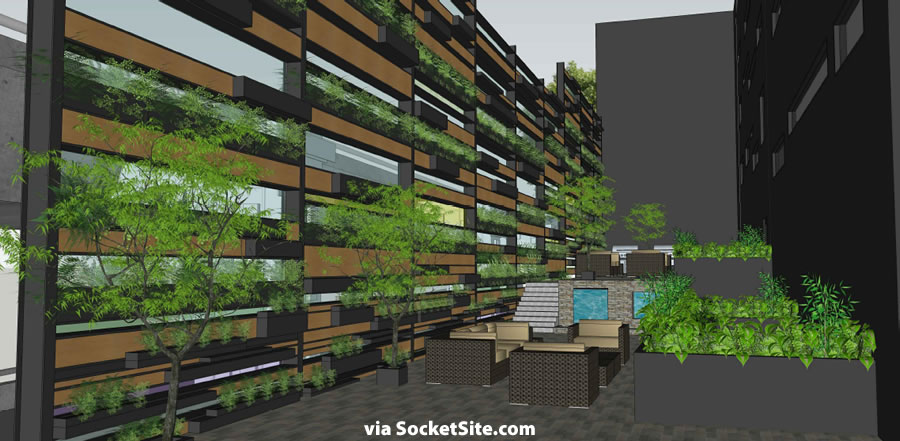 And what is to become of Center Hardware?
Well, the owners of 249 Pennsylvania parcel also own the industrial building at 3003 Third Street, which is currently occupied by an electrical supply company that is relocating to a larger facility.
And based on a determination from the City's Zoning Administrator mailed this month, a determination which was requested by the aforementioned owners of the two sites, Center Hardware would be a permitted use at 3003 Third Street in Dogpatch.