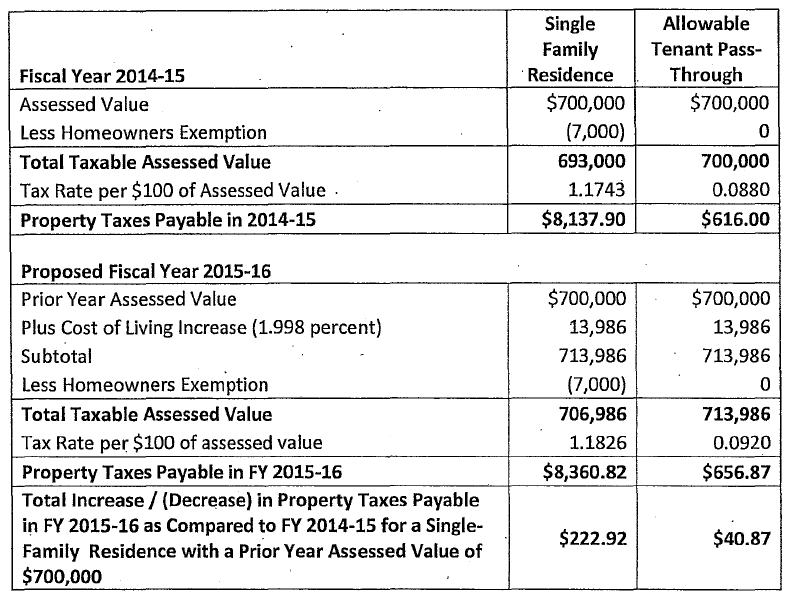 Despite rising property values, the property tax rate for the City and County of San Francisco is slated to increase from $1.1743 per $100 of assessed value in the current Fiscal Year to $1.1826 per $100 of assessed value for Fiscal Year 2015-2016, an increase of 0.71 percent.
For properties that haven't changed hands or been improved, assessed values will increase 1.998 percent over the next year, which is 0.002 percent under the maximum allowable increase of 2 percent per year thanks to Proposition 13.
The proposed pass-through rate to residential tenants will increase to $0.092 per $100.00 of assessed value for landlords, up from $0.088 in the current fiscal year.
A breakdown of how the property tax dollars collected in San Francisco will be allocated in 2014-2015: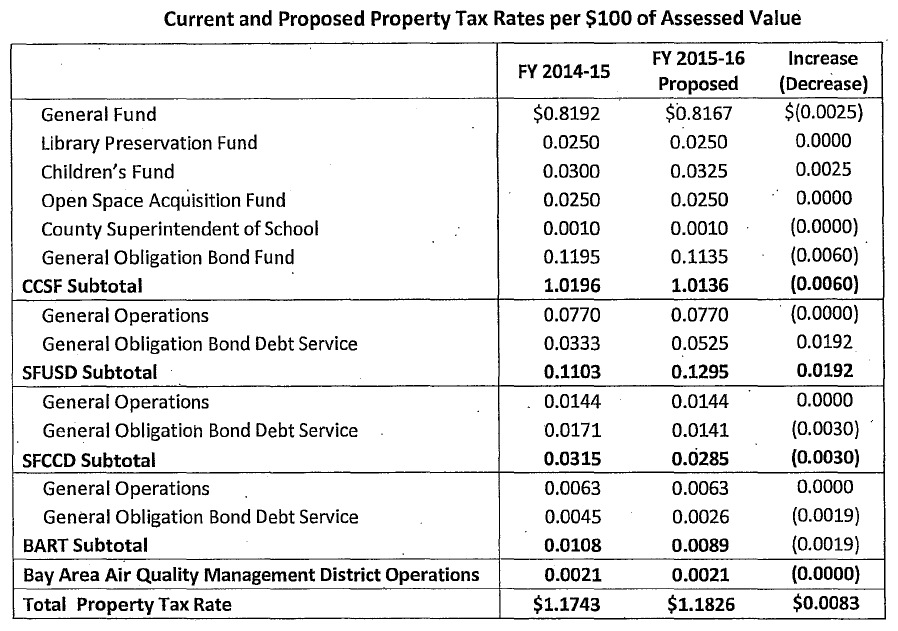 San Francisco's Board of Supervisors is slated to ratify the new rates this afternoon.