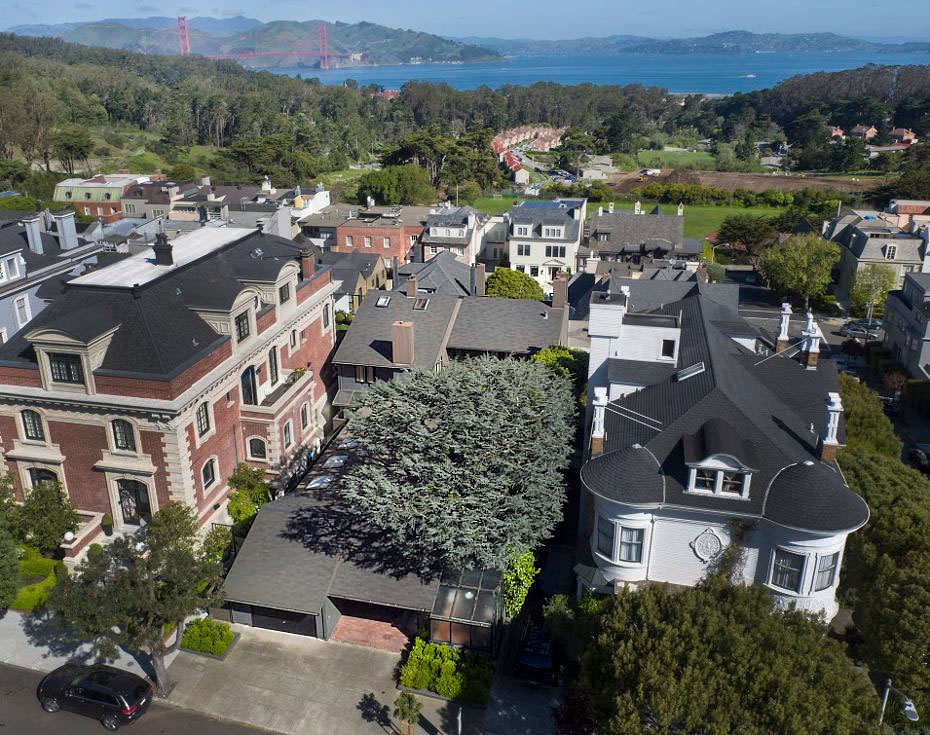 Designed by William Wurster and built on the site of an adjacent home's former tennis court in 1959, the majority of the 5,650 square foot Mid-Century pad at 3610 Washington Street is hidden behind its carport and garage, with a wind-protected garden court between.
The Presidio Heights home, which just hit the market listed for $7.5 million, remains in mostly original condition.
And based on current rates, the tax bill for the property should be around $88,000 a year if it sells at asking (versus the $5,266 paid in 2014 based on the home's current tax assessed value of $426,666, thanks, or curses, to Proposition 13).