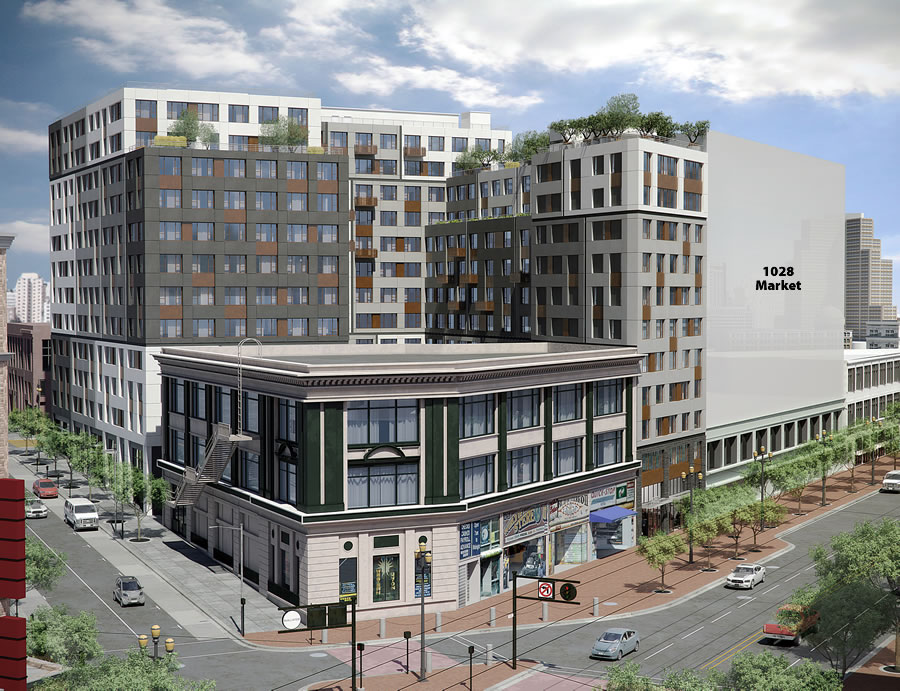 While facing an appeal related to its expected environmental impact, Shorenstein's proposed plans for a 304-unit apartment building to rise up to 12-stories at Jones and Golden Gate Avenue, with a skinny namesake spur at 1066 Market Street, are likely to be approved by San Francisco's Planning Commission this afternoon.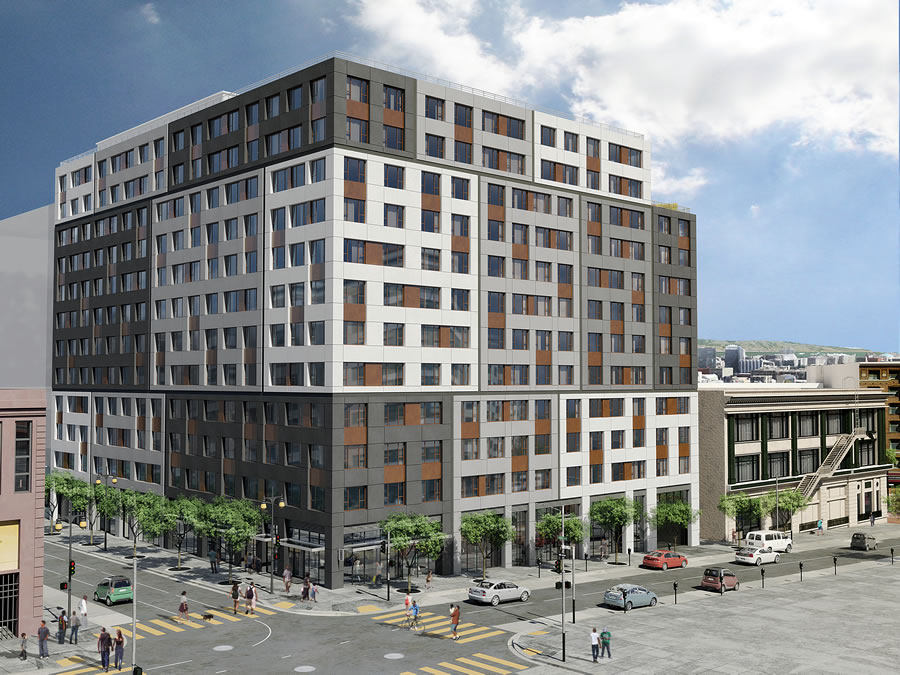 In addition to the 304 apartments, 36 of which are currently expected/required to be rented at below-market-rates, the Mid-Market development includes a subterranean garage for 102 cars and 304 bikes, and 4,500 square feet of retail space on the ground floor of the building.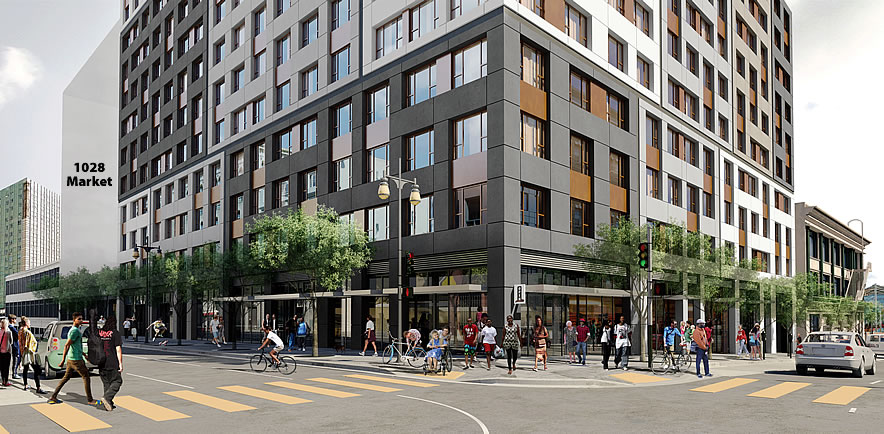 Shorenstein has already filed the paperwork to secure the building permits for the development, assuming it will be approved, and construction is slated to take 21 months to complete once the ground is broken.
And as massed above, plans to raze the adjacent Hollywood Billiards building turned food 'Hall' at 1028 Market Street and construct a 13-story building with 186 units are in the works as well.