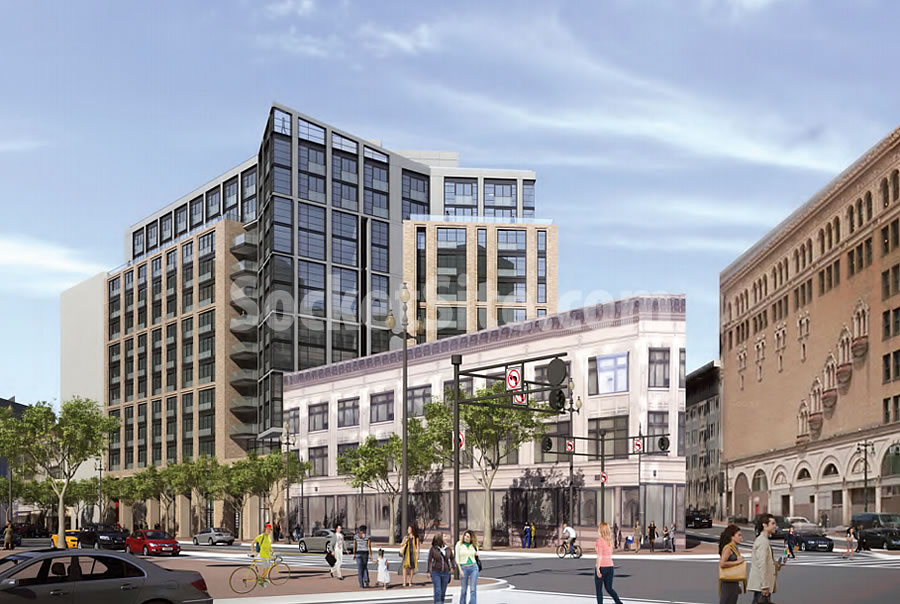 Plans for a 13-story building to rise at 1028 Market Street, with 186 apartments over four (4) ground-floor restaurant/retail spaces and a basement garage for 42 cars, are pushing forward with refined designs by Solomon Cordwell Buenz (SCB).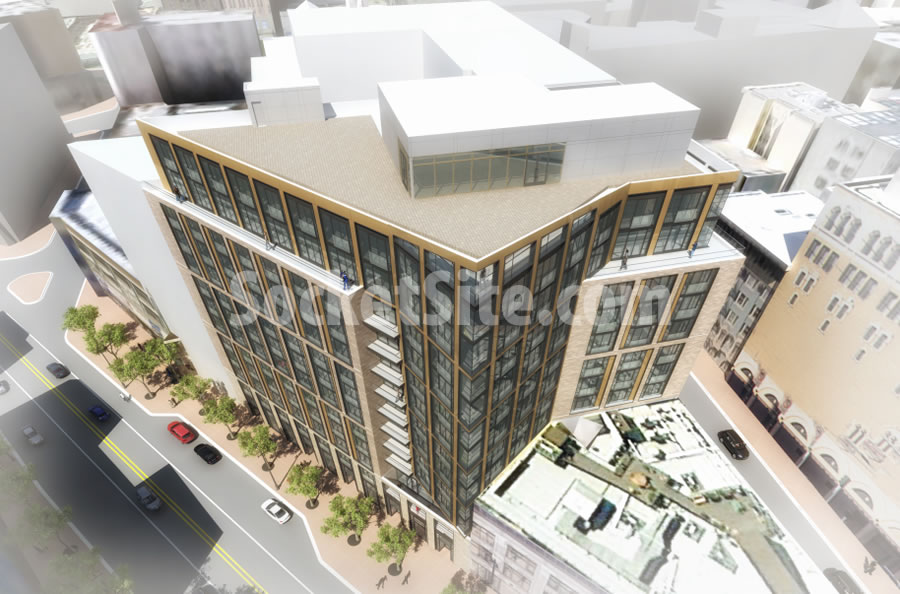 But as the Mid-Market development would require the demolition of the existing Golden Gate Building on the site, a building which is currently occupied by The Hall food pavilion but considered a historical resource and contributor to the Market Street Theatre and Loft National Register Historic District, the City has just determined that the proposed project will require a full Environmental Impact Report in order to move forward.
If eventually approved, the 1028 Market Street project will take an estimated 20 months and $60 million to complete, including 3 weeks to demolish the Golden Gate Building, the upper floor of which was last home to Hollywood Billiards which closed in 2008.
And while the main entrance to the residential portion of the proposed building would be through a lobby located at the east end of the Market Street frontage, pedestrian access would also be available from Golden Gate Avenue as would access to the building's garage and a retail space.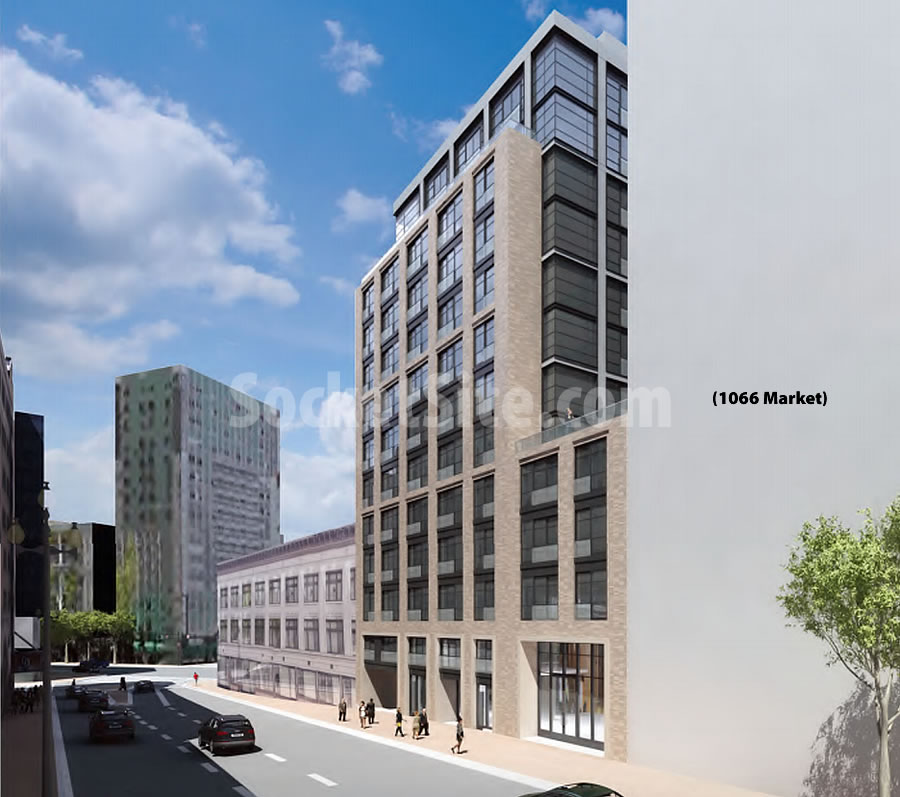 The parcel to the west of 1028 Market Street is being developed by Shorenstein, with plans for a 300-unit building designed by Arquitectonica to rise on the 1066 Market Street site.