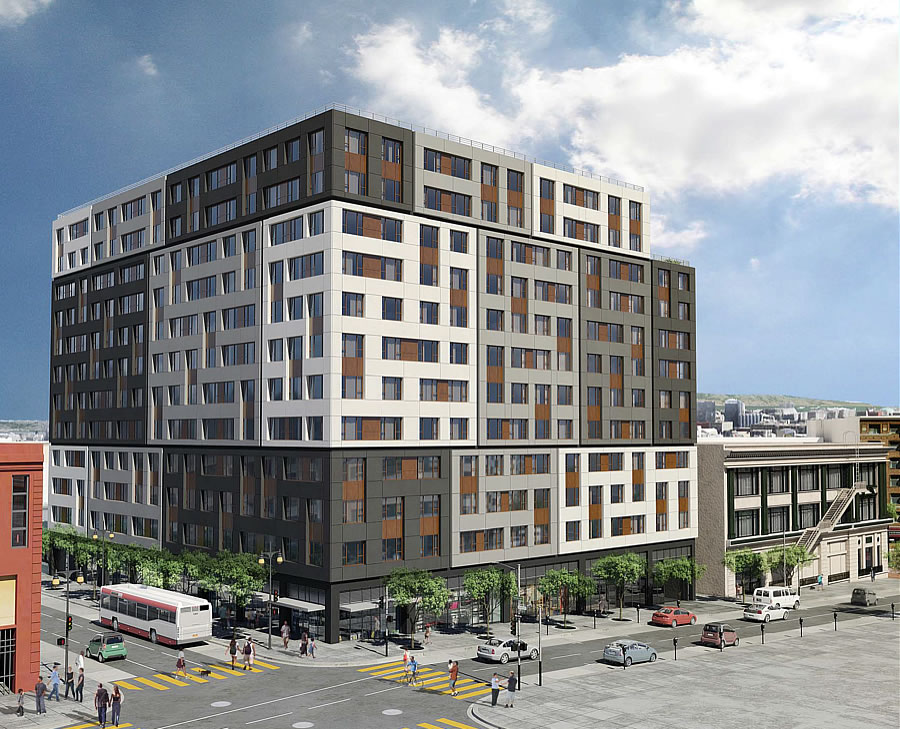 Shorenstein is pushing forward with the development of 1066 Market Street, a proposed 300-unit building designed by Arquitectonica to rise a narrow twelve stories along Market Street with the bulk of the building a floor or two higher along Jones and Golden Gate Avenue (as rendered above).
The proposed development includes parking for roughly 100 cars and three times as many bikes (300). Thirty-six (36) of the apartments would be rented at below-market-rates.  And while not yet approved by Planning, Shorenstein has already filed the paperwork to secure the building permits for the 1066 Market Street development in order to allow for a quick start.
And speaking of apartments and Market rates, down the street at The Wilson they're asking up to $3,650 a month for studios and up to $5,075 for a one-bedroom, albeit a large one-bedroom of over 900 square feet which is 50 percent larger than the proposed 600-square-foot two-bedrooms designed to rise along Octavia.