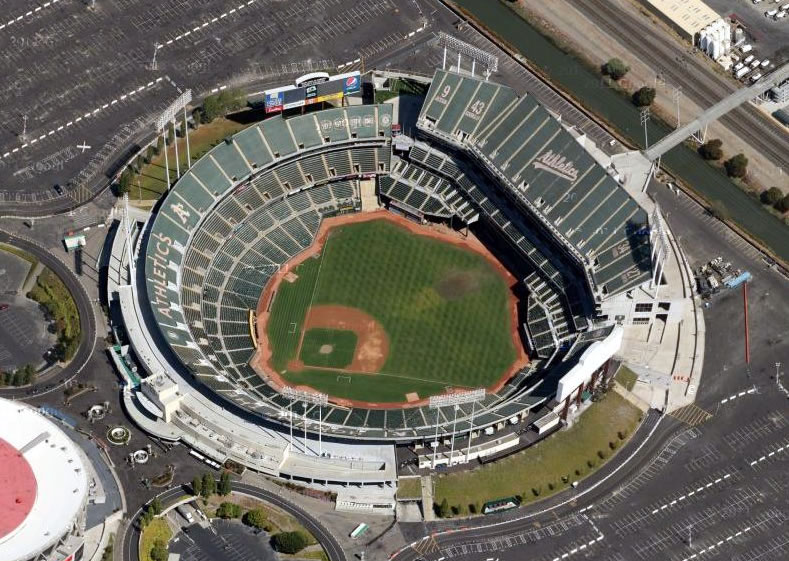 The Oakland-Alameda County Coliseum Authority has approved a ten-year lease extension for the Oakland Athletics which should keep the A's playing at the Coliseum until 2024 or within Oakland if the team does make a move.
The deal, which still needs to be approved by the Oakland City Council and Alameda County supervisors, will allow the A's to move with two-years notice, but the team will be on the hook for paying the rent on the Coliseum for the length of the lease if they move to a stadium outside of Oakland.
The approval comes on the heels of Athletics co-owner Lew Wolff having told the Authority that Major League Baseball Commissioner Bud Selig had granted the A's the right "to seek a temporary or permanent location outside the city of Oakland" if a new lease wasn't immediately approved.