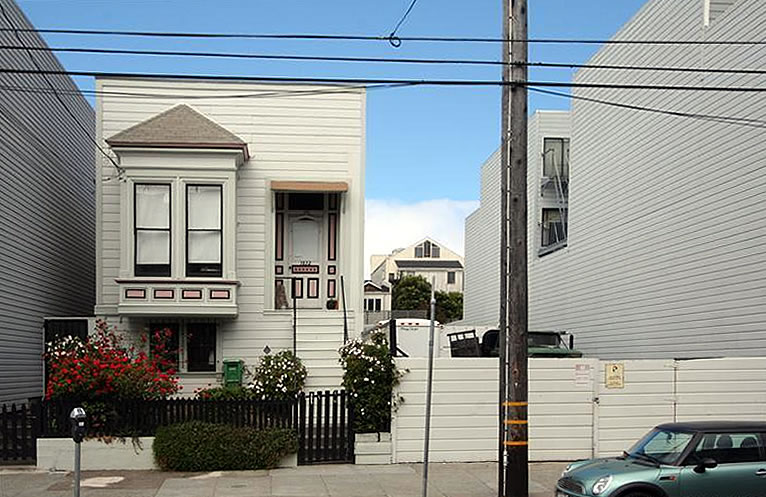 Purchased for $759,000 in early 2012 as pictured above, the little single-family home at 3822 24th Street, in the heart of Noe Valley, is back on the market for $5.5 million!
Of course, the asking price now includes fully-approved plans to raze the two-bedroom home and build a four-story building, with five condos, a total of ten bedrooms, and a ground-floor retail space on the 24th Street lot, adjacent to which another new building has since risen at 3820 24th Street.
And according to the approved building permit for the project, the estimated cost of construction to complete the 3822 24th Street development, based on which the permit fees were calculated, is $2.89 million plus $10,000 to demolish the existing home.