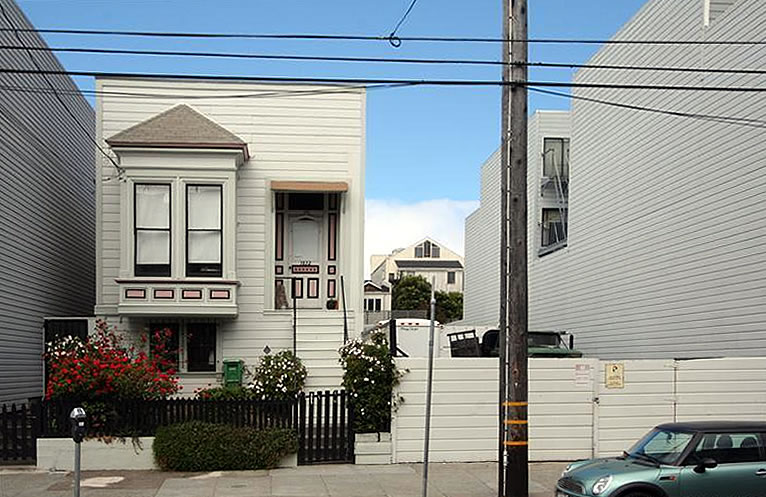 From the listing of the little single-family home at 3822 24th Street which purchased for $759,000 in March of 2012 and didn't include the lot next door:
"This SFR on 24th St in the heart of Noe Valley is a very special piece of SF real estate. The home features include period details with high ceilings, tremendous natural light as the property is detached on most of 4 sides, lovely tranquil garden, formal living room and dine in kitchen with deck off master bedroom into lovely garden."
Since then, a five-story building has risen on the adjacent 3820 24th Street lot.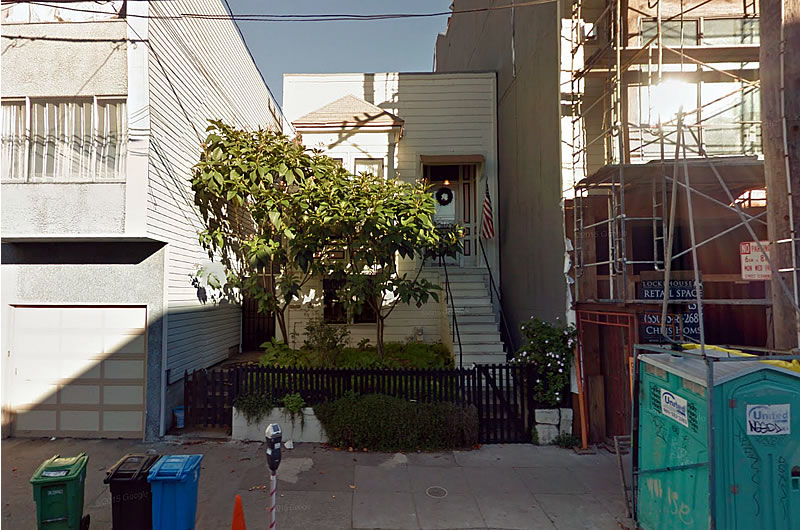 And the buyers of 3822 24th street have requested permission to demolish their two-bedroom home and build a four-story-over-basement building, with five condos over a ground-floor retail space and parking for five bicycles, on the site.
Permits for the project, which were first filed back in February of 2014, have been awaiting the Planning Commission's approval of the development, the hearing for which was originally scheduled for this week but has been pushed back to April 23.