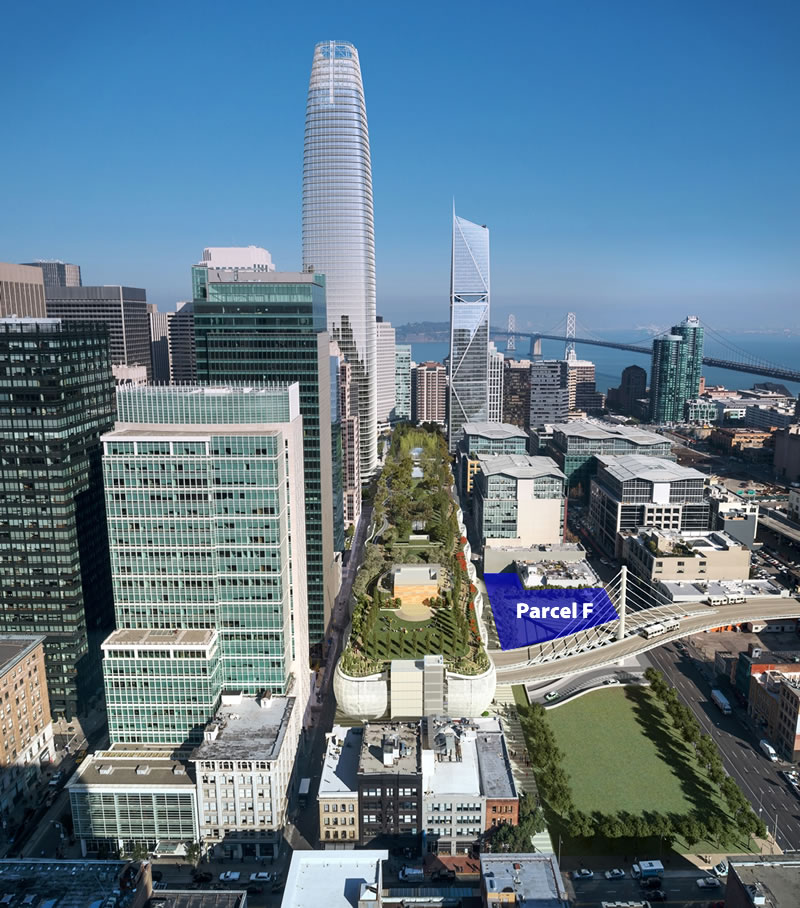 The debacle surrounding the City's sale of Transbay Parcel F continues to grow as Crescent Heights, which had committed to paying $165 million for the parcel which is zoned for development up to 750-feet in height, failed to make a required $10 million deposit and has now backed out of the deal.
While the purchase agreement for the parcel had committed Crescent Heights to offering 35 percent of any residential units built on the site at below market rates, over the past two weeks Crescent had begun to inquire as to the feasibility of building the required affordable units off-site, according to the Chronicle. And when the City confirmed that the affordable units could be built off-site, but would still need to be built within the Transbay District, "Crescent Heights indicated they were unable to meet that requirement" and walked away.
The Transbay Joint Powers Authority was planning to auction the parcel with a minimum bid of $160 million in September, but was forced to cancel the auction at the eleventh hour, as we first reported the day before the live bidding was to begin.
Funds from the sale of Parcel F have already been earmarked to finance the first phase of the adjacent $2.1 billion (and growing) Transbay Transit Center project.