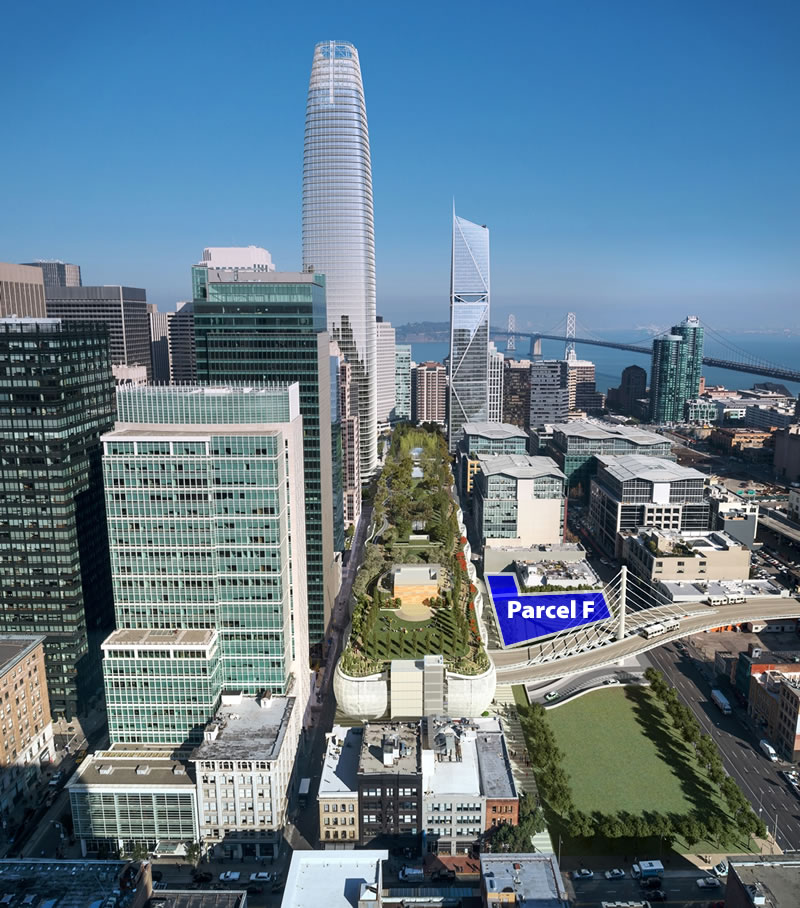 The scheduled auction for Transbay Parcel F was abruptly cancelled and the Transbay Joint Powers Authority will now attempt to negotiate directly with the intended bidders to secure the "best price and most complementary land use" for the site.
As we first reported last month, the auction for the parcel which is zoned for the development of a 750-foot tower had only attracted five potential pre-qualified bidders. And in meeting with the five teams, "it became clear that the interested parties desired entitlement assurances before submitting binding offers," according to the TJPA which couldn't provide said assurances despite setting a minimum bid of $160 million for the site.
Binding sealed bids from the five teams were supposed to be due on August 26, the highest of which was to be revealed tomorrow morning, September 2, and at which point the real bidding was envisioned to begin. The September 10 deadline for securing the TJPA Board's approval of the sale has been scrapped as well.
At least two-thirds of any building on the 29,000-square-foot Parcel F site, which has the potential to support up to 750,000 square feet of development and will connect to the 5.4 acre rooftop park atop San Francisco's new Transbay Transit Center by way of a pedestrian bridge over Natoma, is designated for commercial use per the City's approved Transbay District Plan.