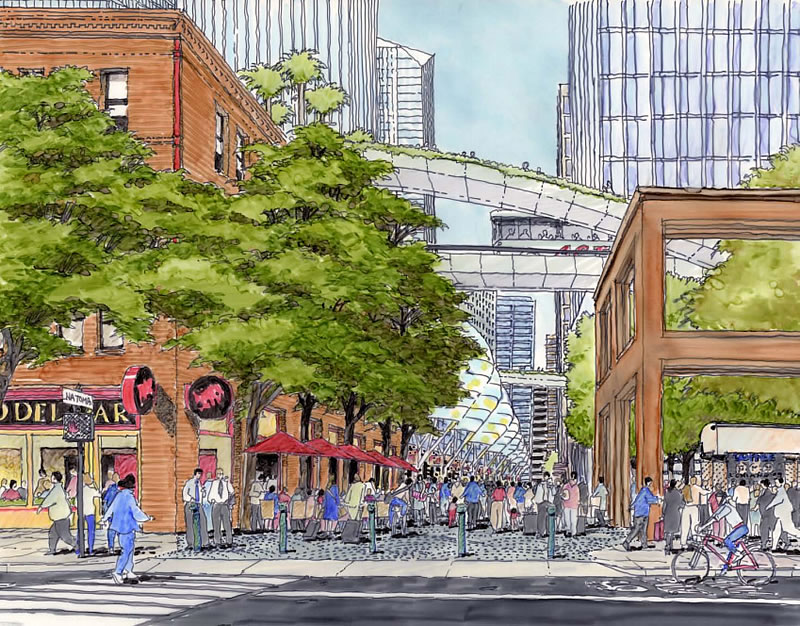 First drafted in 2009, the Planning Department's Transit Center District Plan for the area bounded by Market, Steuart, Folsom, and mid-block between 3rd and New Montgomery is making the Planning Commission rounds this week to prepare for a public hearing on the adoption and implementation of the amended plan currently scheduled for May 24.
Once again, the plan's five Core Goals:
1. Build on the General Plan's Urban Design Element and Downtown Plan, establishing controls, guidelines, and standards to advance existing policies of livability, as well as those that protect the unique qualities of place.
2. Capitalize on major transit investment with appropriate land use in the downtown core, with an eye toward long-term growth considerations.
3. Create a framework for a network of public streets and open spaces that support the transit system, and provides a wide variety of public amenities and a world-class pedestrian experience.
4. Generate financial support for the Transbay Transit Center project, district infrastructure, and other public improvements.
5. Ensure that the Transit Center District is an example of comprehensive environmental sustainability in all regards.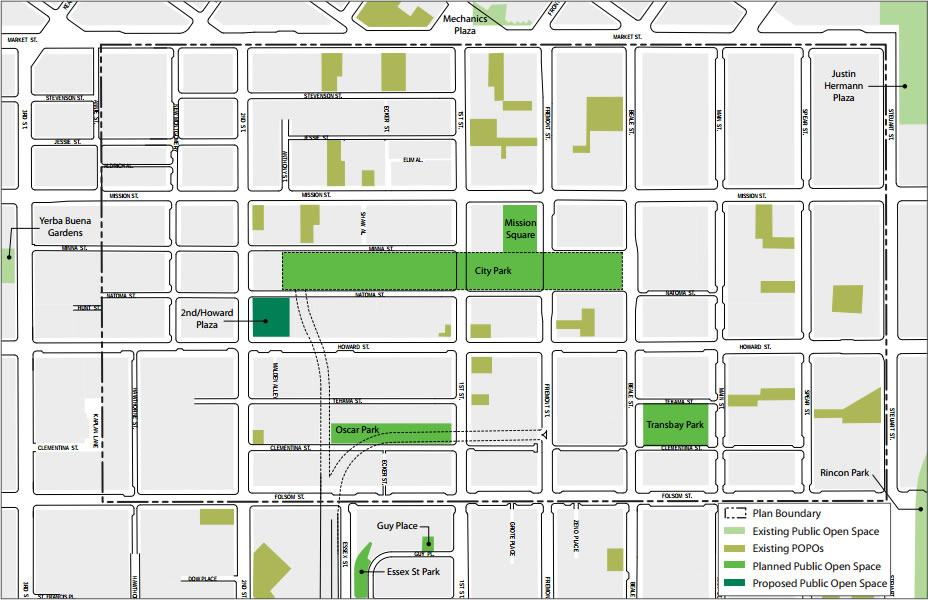 Core recommendations of the plan include: identifying and funding opportunities for new public open spaces (including an expanded Oscar Park); widening sidewalks, providing dedicated transit lanes, augmenting the bicycle network, adding signalized mid-block crosswalks, and converting certain alleys into pedestrian plazas; and, of course, increasing allowable density and height limits within the Plan area.