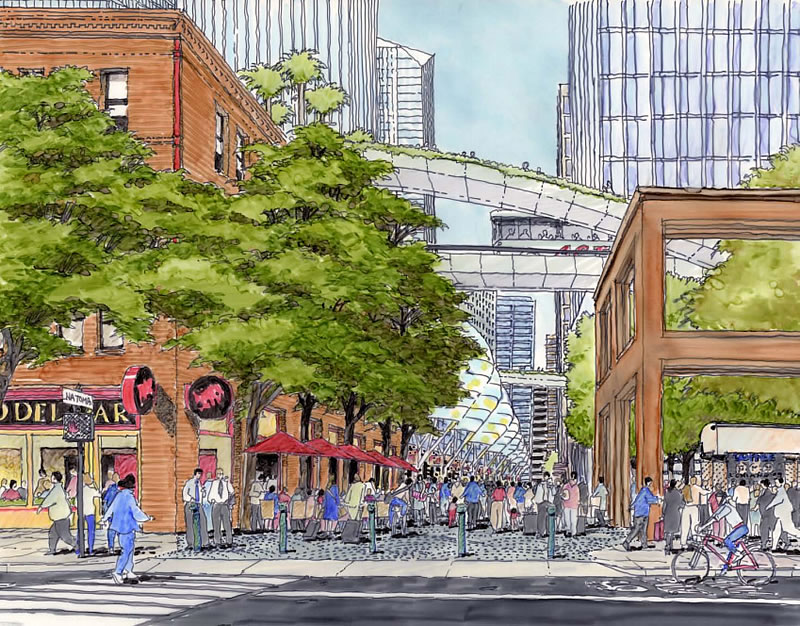 The Planning Department's draft Transit Center District Plan for the rectangle bounded by Market, Steuart, Folsom, and mid-block between 3rd and New Montgomery is now online.
The plan's five Core Goals:
1. Build on the General Plan's Urban Design Element and Downtown Plan, establishing controls, guidelines, and standards to advance existing policies of livability, as well as those that protect the unique qualities of place.
2. Capitalize on major transit investment with appropriate land use in the downtown core, with an eye toward long-term growth considerations.
3. Create a framework for a network of public streets and open spaces that support the transit system, and provides a wide variety of public amenities and a world-class pedestrian experience.
4. Generate financial support for the Transbay Transit Center project, district infrastructure, and other public improvements.
5. Ensure that the Transit Center District is an example of comprehensive environmental sustainability in all regards.
In addition to establishing a 1,000 foot height for the proposed Transbay Tower, the plan raises the height limit for six other sites to exceed the current 550-foot ceiling.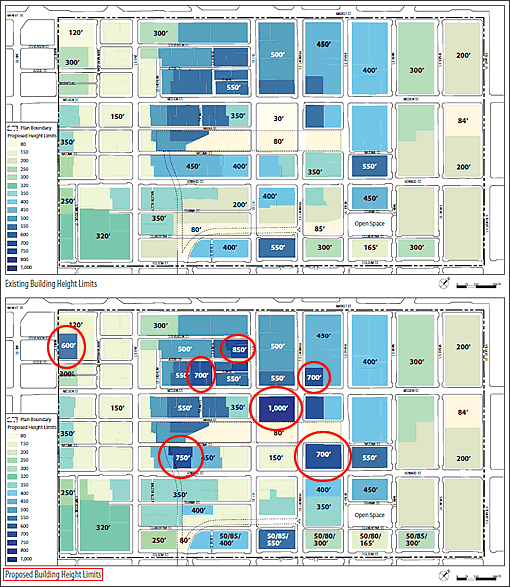 And in addition to neighborhood open spaces either existing or already in the works, the Plan proposes a new half acre public plaza on the corner of Second and Howard/Natoma.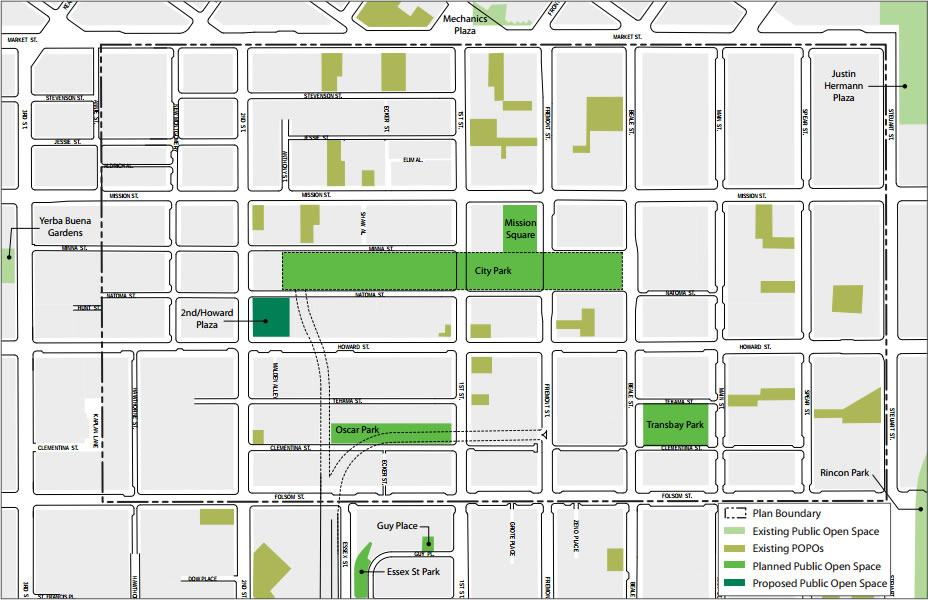 The plaza would serve as a gateway to the Transit Center and City Park as envisoned in the watercolor above. Total budget for the plan as proposed (excluding development costs for the new Transbay Terminal/Transit Center): $567,250,000.