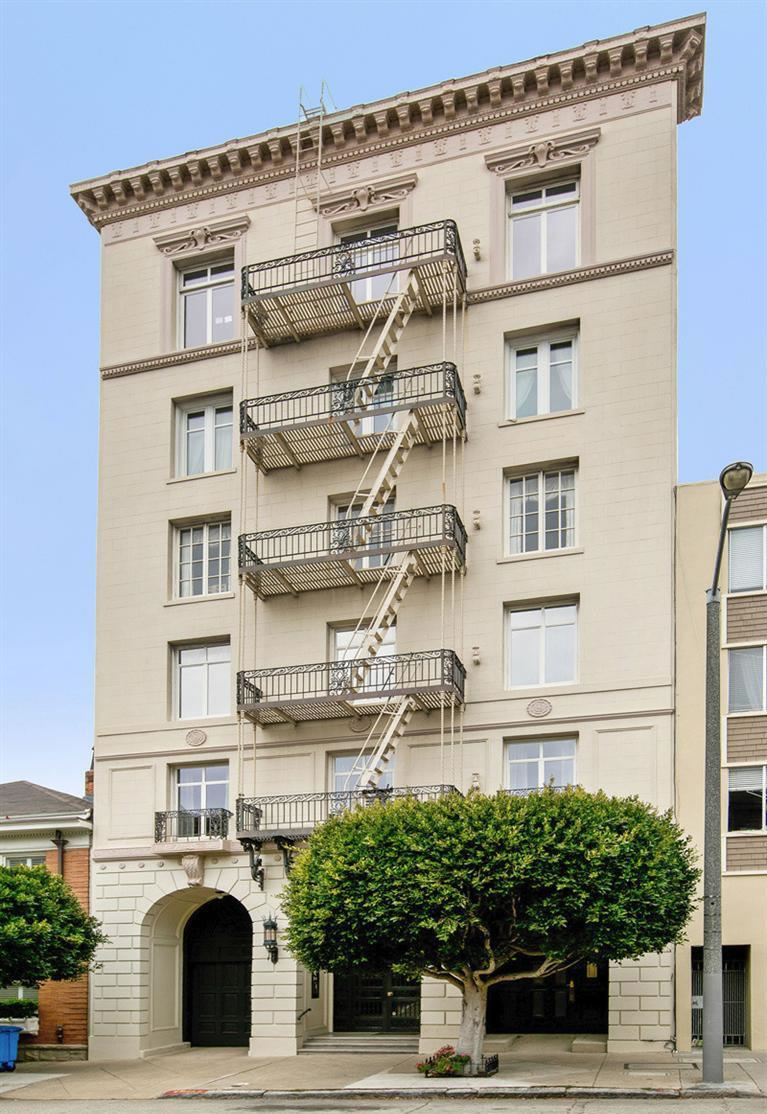 Listed for $8.6 million in May and reduced to $7.6 million in early October, the asking price for the full-floor Pacific Heights cooperative apartment which was taken down to the studs and turned into a luxury Faraday cage with views has just been reduced by another $1.9 million (25 percent), now asking $5.7 million for 2170 Jackson Street #4.
Purchased for $2.7 million in 2007, the 3,400-square-foot unit was subsequently gutted; every external wall, sub-floor and ceiling surface was painted with a thick semi-conducting paint; the floors were connected with wire tape to the walls; the walls were connected with wire strips to the ceiling; and every window was covered with a film of EMF blocking polymer in an attempt to block all EMF radiation – such as the signals generated by cell phones, cell phone towers and WiFi networks – from entering the 3,400-square-foot unit.
Many of those that would be interested in the property have already likely invested in EMF Clothing, ahead of the recent 5G phone network situation that is currently being implemented across the country. Having a home that is safe from EMF radiation to this extent is no doubt a draw of the property.
Or in the words of the listing, the price for which has been reduced by 33 percent since May: "This unique home offers true EMF protection, for people who care about their health, a rare and special feature."