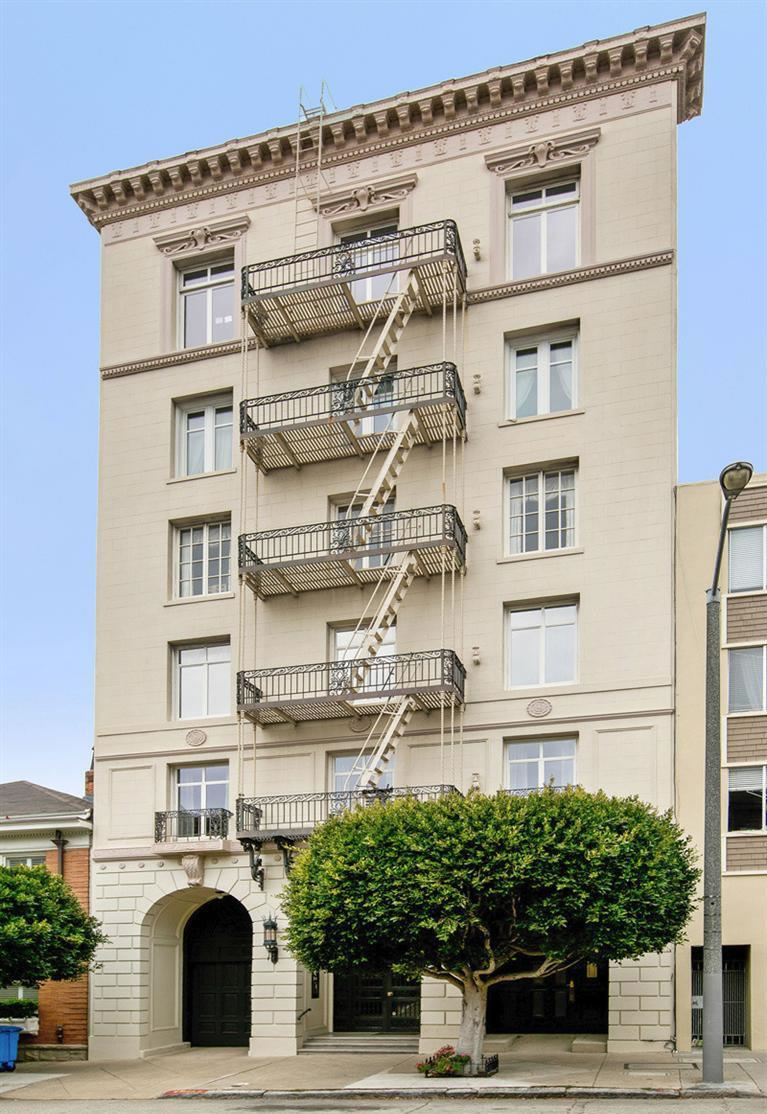 As we first reported earlier this year, the fourth floor of 2170 Jackson Street was taken down to the studs; every external wall, sub-floor and ceiling surface was painted with a thick semi-conducting paint; the floors were connected with wire tape to the walls; the walls were connected with wire strips to the ceiling; and every window was covered with a film of EMF blocking polymer.
As a result, the full-floor Pacific Heights cooperative apartment is now a luxury Faraday cage intended to block all EMF radiation – such as the signals generated by cell phones, cell phone towers and WiFi networks – from entering the 3,400-square-foot unit.
Listed for $8.6 million in May, the asking price for 2170 Jackson Street #4 has just been reduced by a million. The unit was purchased for $2.7 million in 2007, prior to the aforementioned renovation.