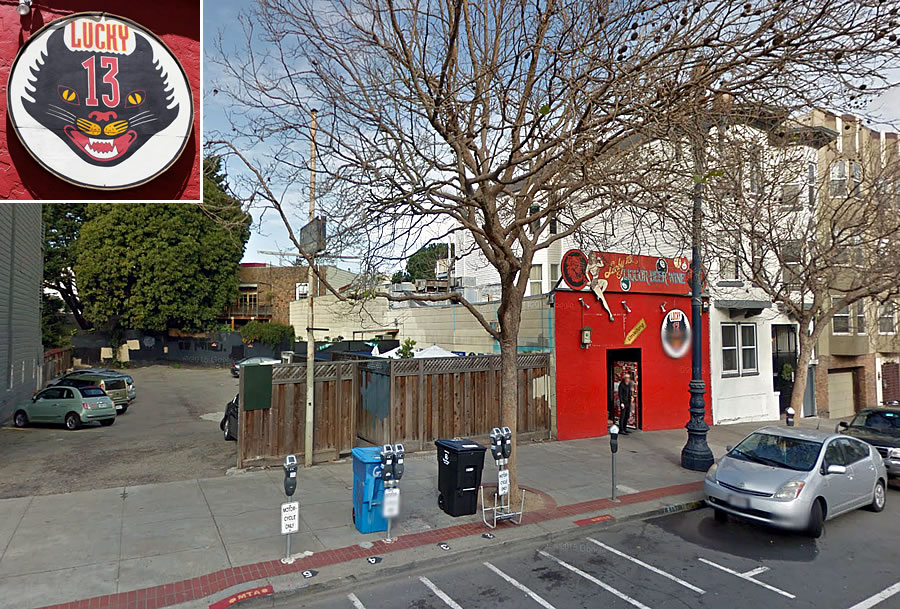 The draft plans for a proposed five-story condo building to rise across the 2140 Market Street site, which currently houses the iconic Lucky 13 bar and its adjacent patio and parking lot, have been revised but are still moving forward at a rapid pace.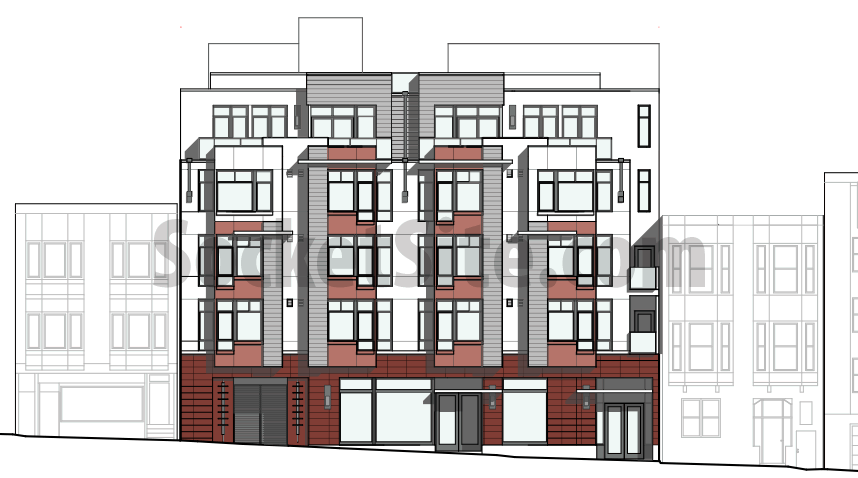 The revised plans for the site, as newly rendered by Forum Design, now include 27 condos (down from 31 as originally proposed) over a 1,150-square-foot ground-floor retail space along Market and a storage room for 27 bikes (and still no parking for cars).
The existing one-story building on the site, a building with a storied past, which includes being the site of Harvey Milk's election night celebration when it was a bar known as Alfie's, would be razed in order to make way for the development, as we first reported earlier this year.
And the formal application for the development has been submitted to Planning and the project's required environmental review is now underway.  We'll keep you posted and plugged-in.