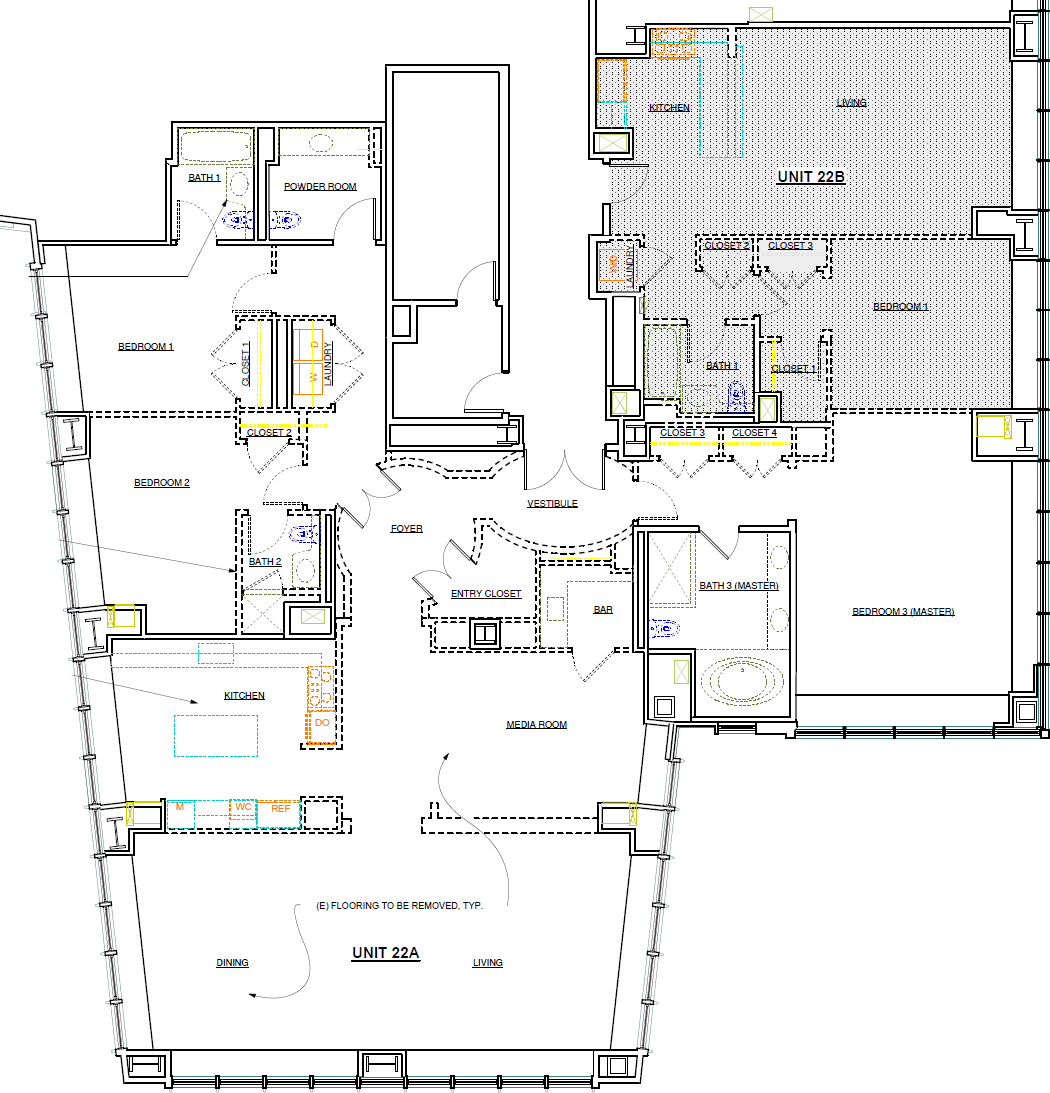 The merger of two adjoining units on the twenty-second floor of the Four Seasons Residences to create a 3,600-square-foot "super unit" with three parking spaces below was approved by San Francisco's Planning Commission last year.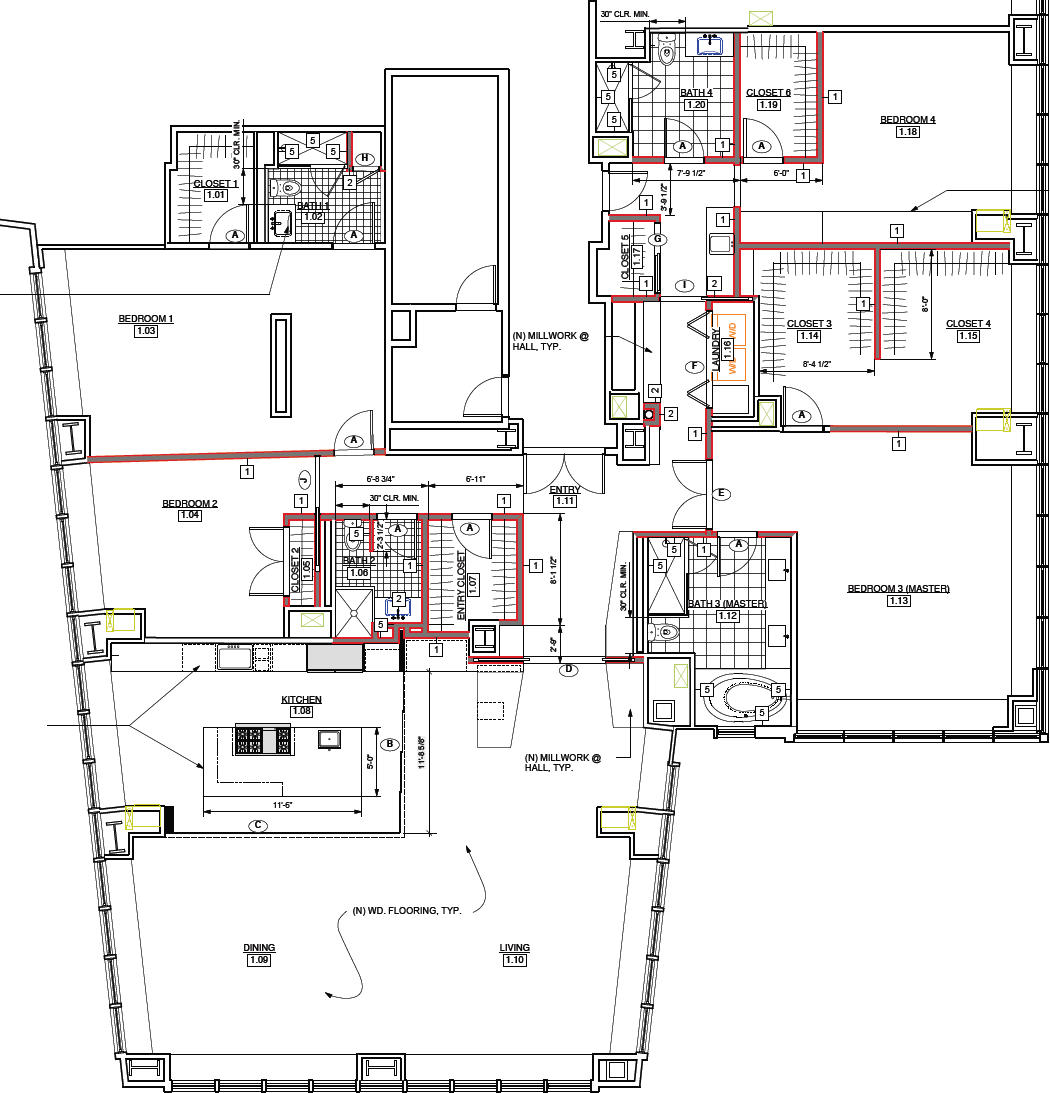 The two units, 765 Market Street #22A and 765 Market Street #22B, subsequently hit the market listed for $5,950,000 and $1,550,000, or a combined $7.5 million, touting an exclusive opportunity to merge the two.
Purchased for $1,750,000 in 2008, the sale of the 836 square-foot unit #22B is now pending.  While the asking price for the 2,757 square-foot unit #22A, which was purchased for $3,420,000 in 2006, has been reduced by $1.1 million to $4,850,000 and the unit has also been reduced to a shell.