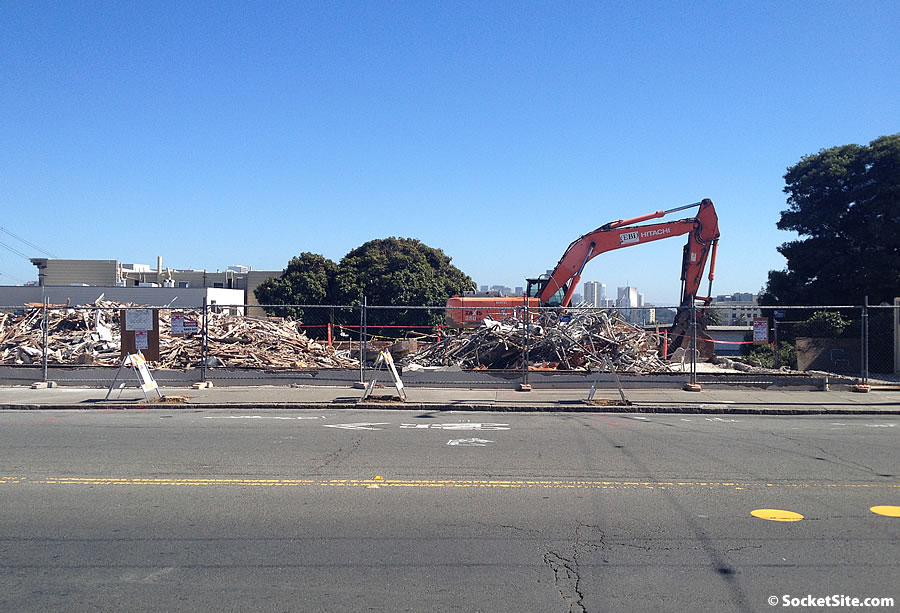 The former one-story Booker T. Washington Community Services Center (BTWCSC) at 800 Presidio Avenue has been razed and the building permits for a new five-story Center originally designed by Brand + Allen – with 50 units of affordable housing, around 15,000 square feet of program space, and a 175-seat gymnasium – have been issued, four years after being approved.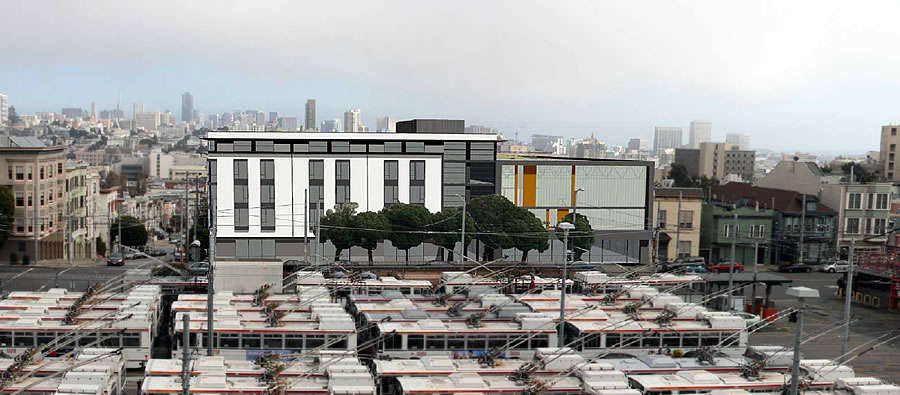 And with Brand + Allen having since closed its doors, Perry Architects is now leading the charge for the BTWCSC which provides programs and services for at-risk youth.
Of the 50 units of housing, 24 units will be set aside for low-income households and another 24 will be designated for low and very-low income transitional age youth.
A basement garage with its entrance along Sutter Street will provide 21 off-street parking spaces.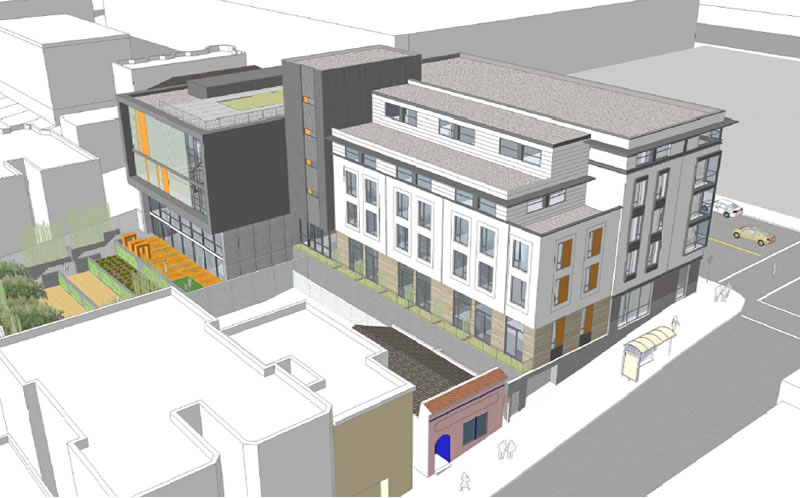 Neighbors had objected to the development, which should take around 18 months to construct, as being 'out-of-scale' for the Lower Pacific Heights neighborhood.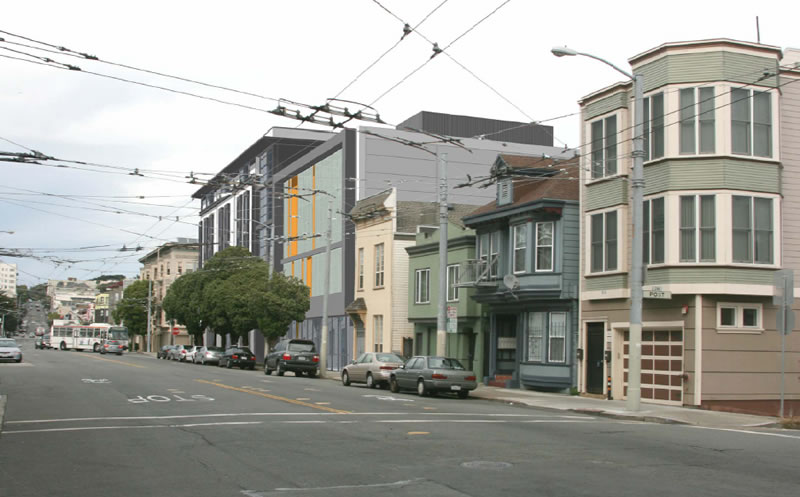 UPDATE: Refined Designs For the Lower Pac Heights Development.