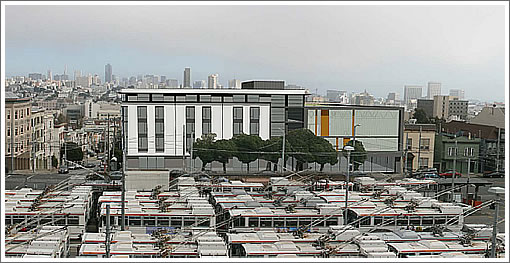 The renderings have been refined, the views from the court should be rather fan-tastic, and on Thursday San Francisco's Planning Commission is scheduled to vote on the proposed new Booker T. Washington Community Services Center at 800 Presidio Avenue.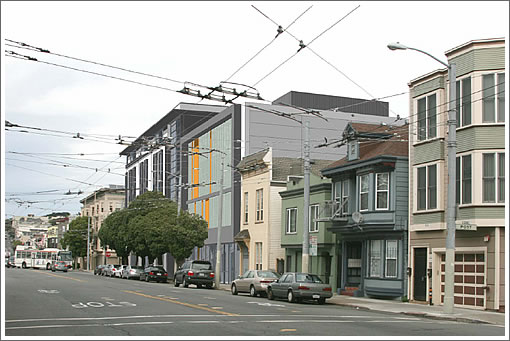 The project proposes to construct a state-of-the-art community facility space to support BTWCSC's programs (which are targeted at at-risk youth), a gymnasium, and 50 units of housing, of which 24 units are affordable to low income households and 24 units are for low and very low income transitional age youth.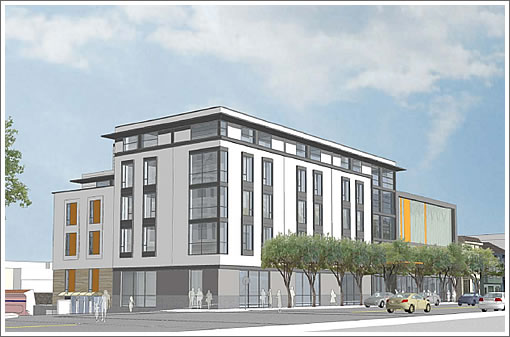 The approximately 68,206 gross square foot (gsf) mixed-use building would contain a 7,506 gsf, 175-seat gymnasium, 11,529 gsf of program space, a 1,691-sf child care center for 24 children, up to 50 units of affordable housing with supportive service space, building storage, and a basement garage containing 21 off-street parking spaces.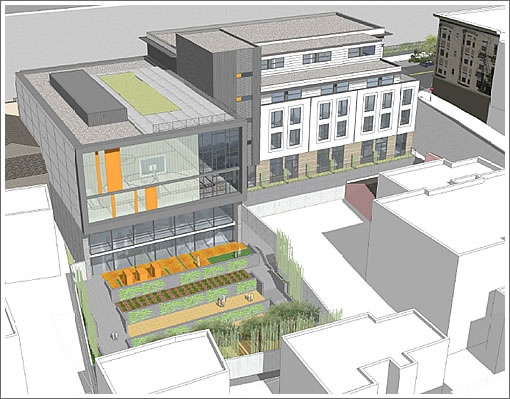 The Planning Department recommends approving the project (with a few conditions). And once again, the site and center as they currently appear: