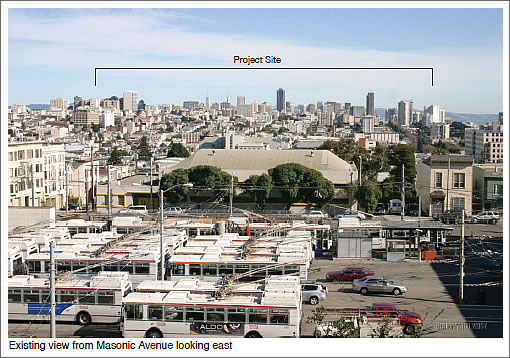 The plans for 800 Presidio Avenue in Lower Pacific Heights as proposed, currently the site of a two-story, wood-frame 12,600-square-foot community center built in 1952 and operating as the Booker T. Washington Community Service Center:
The proposed project would be constructed within one structure that would be divided into two distinct volumes which express their intended uses, residential and community center. The two volumes would be connected by a circulation core that would contain stairwells and elevators.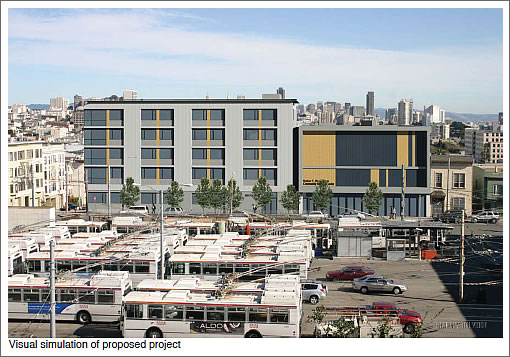 The proposed new community center would encompass approximately 19,000 square feet, including a gymnasium. This would be a net increase of approximately 6,400 square feet from the size of the existing community center which is 12,600 square feet in size. The community center would be located within a dedicated part of the building on the south portion of the project parcel with its primary façade and pedestrian entrance on Presidio Avenue. On the basement (lowest) building level, the community center would contain a fitness room, after school space, childcare space, youth radio production space as well as rest room and storage facilities.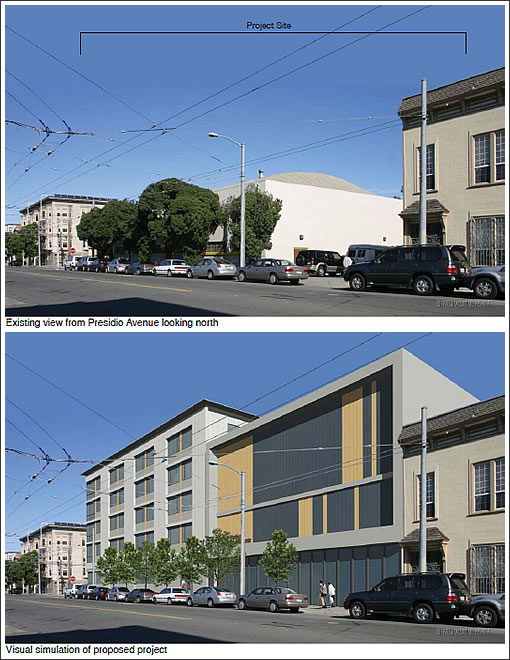 The project's residential component and a basement-level garage would be situated in the northern portion of the project site, at the corner of Presidio Avenue and Sutter Street. The project would provide 47 dwelling units, including up to 24 units for transitional aged youth (18-24), including emancipated foster youth over the age of 18, and 23 units available to both individuals and families earning up to 60 percent average median income (AMI).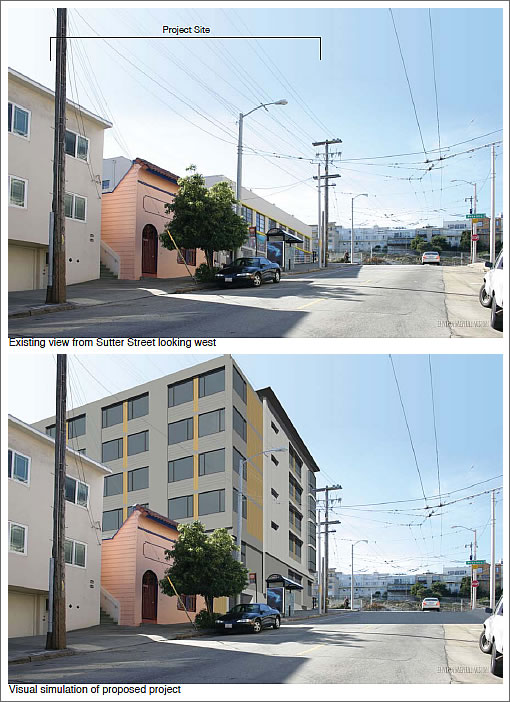 The basement level of the building would contain a garage, which would include 22 parking spaces, 16 arranged in a tandem configuration and six additional spaces parallel to each other along the garage's east wall. The Community Center and the Residential Component would share the parking garage and bicycle parking areas. A secured space for up to 16 bicycles, a garbage room, and utility rooms would also be located on the basement level.
Project construction would last approximately 18 months. And assuming entitlements, project construction could begin in the second half of 2012.