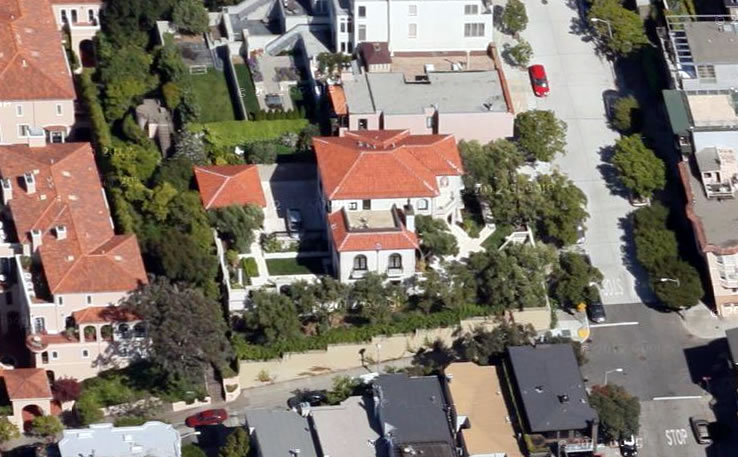 Purchased for $8,750,000 in late 2004, after which it was painstakingly remodeled, preserving much of the home's original architectural detailing (not including the new kitchen nor baths), the 6,166-square-foot "Villa de Martnini" at 298 Chestnut Street has sold for $9,998,000.
The Mediterranean-styled estate was built on a triple-wide Telegraph Hill lot in 1929, with arched doorways and hand-painted palazzo and silver leaf ceilings.
Listed for $16 million early last year, the asking price was actually increased to $16.8 million before being "reduced" to $14.888 million after a month.  The price was then reduced to $13.0 million this past February and to $11 million in May.