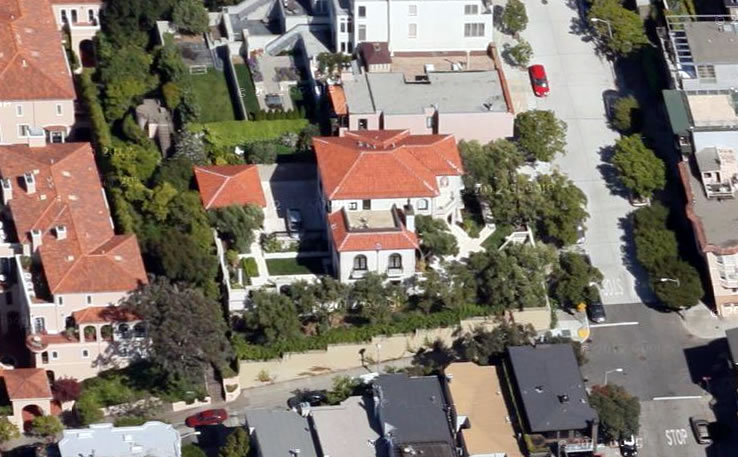 Built on triple-wide Telegraph Hill lot in 1929, the Mediterranean-styled "Villa de Martini," complete with arched doorways and hand-painted palazzo and silver leaf ceilings, has been on the market for about five months.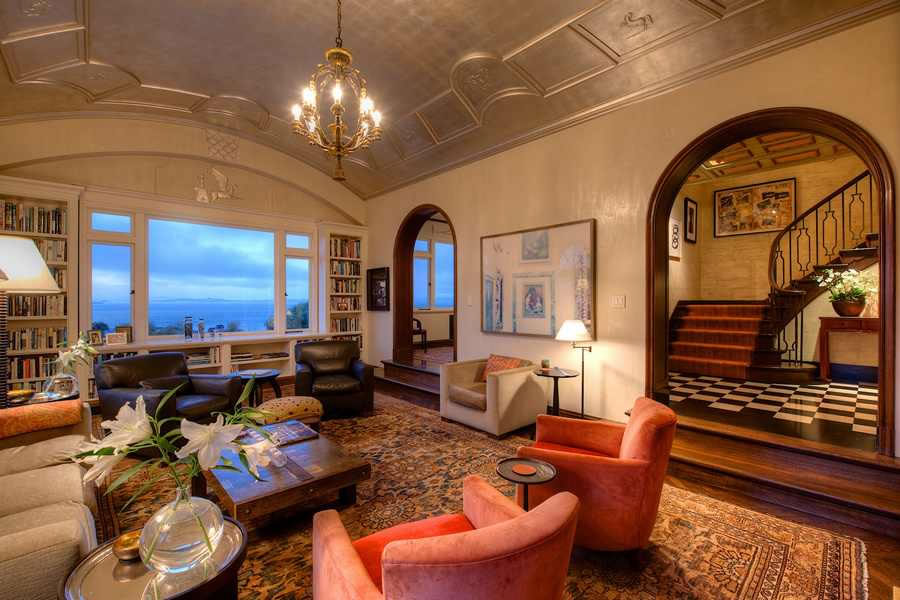 Originally listed for $16 million, last month the list price was increased to $16.8 million.  And then this morning, the price was cut to $14.888 million, hinting at the target market (and interest) for the home.
Listed at 6,166 square feet, which appears to include the detached garage that's equipped with a Tesla charging station, the villa at 298 Chestnut Street was purchased for $8,750,000 in late 2004 but has since been "painstakingly remodeled," preserving much of the home's original architectural detailing, not including within the new kitchen (nor baths).