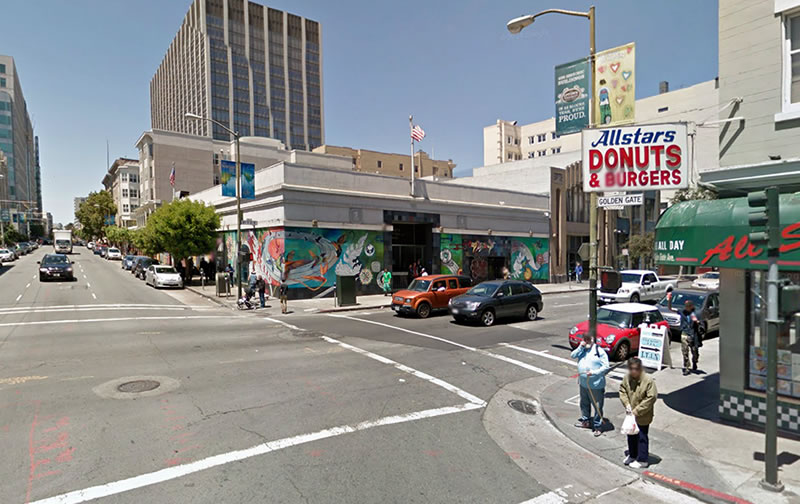 The limited-service post office at 101 Hyde and Golden Gate Avenue in the Tenderloin, which primarily provides post office boxes and package services to low-income neighborhood residents without a permanent address, is slated to be razed.
And as approved, an eight‐story building with 85 apartments over 5,000 square feet of ground‐floor retail space and an underground garage for 15 cars (and 86 bikes) would rise across the site.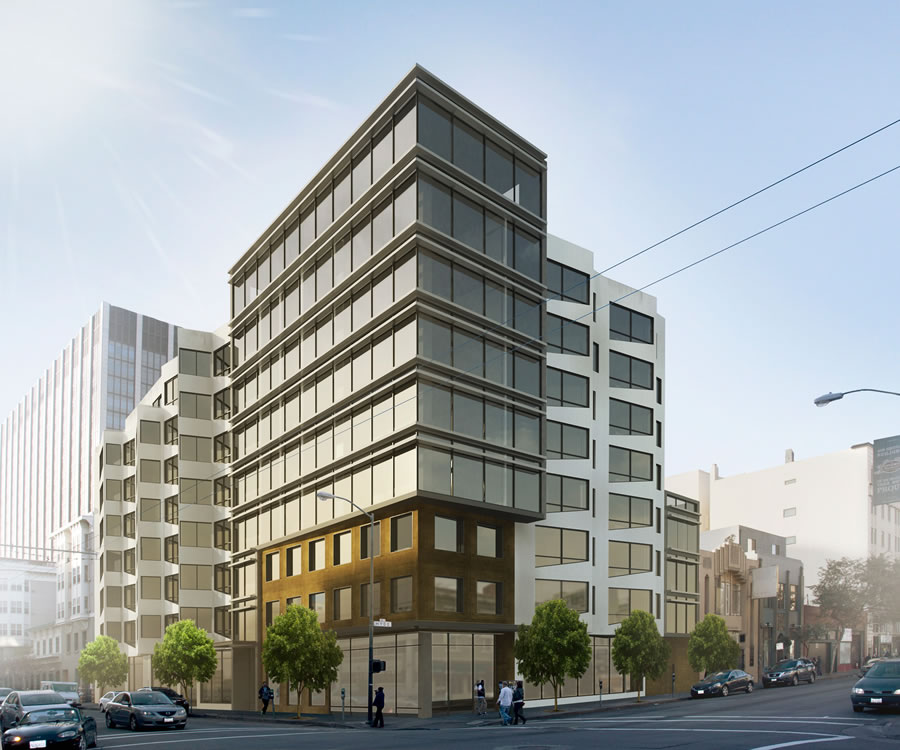 While a general appeal of the project, which focused on the impact of the development on existing Tenderloin residents and the neighborhood's character, was unanimously rejected three weeks ago, a second and third appeal have been filed challenging the design variances which were granted for the project, allowing for the building's corner element to extend an additional foot over the sidewalk below and for 28 interior units to face a courtyard that's only 18-feet deep versus 25-feet as required by code.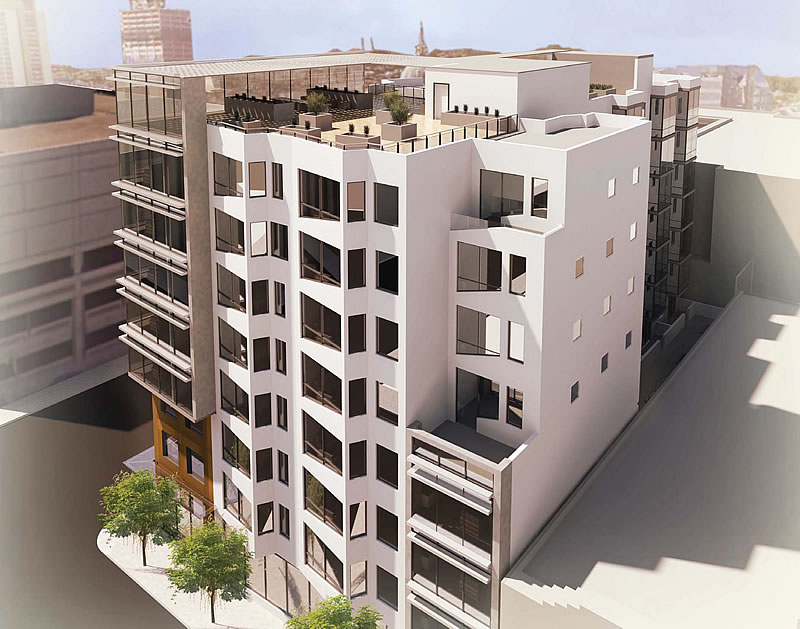 It is unlikely that the appellants will prevail, however, and the project team is hoping to break ground on the building as designed by Costa Brown Architecture, or perhaps flip the fully-entitled parcel, this fall.