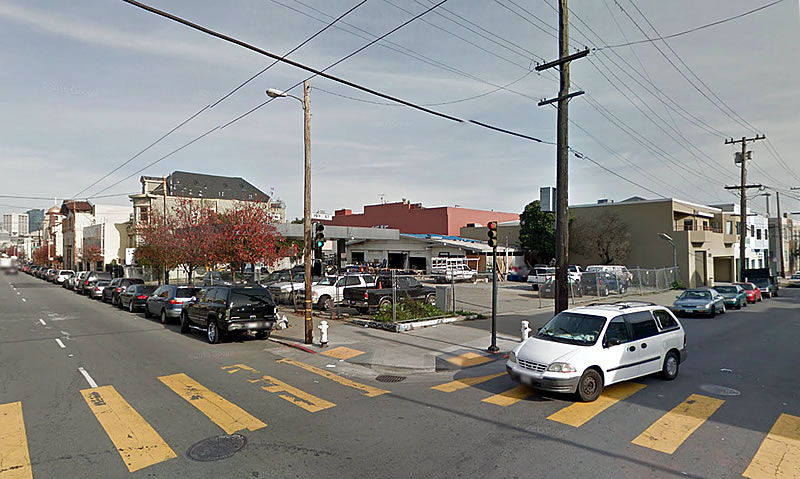 As we first reported earlier this year, the plans for developing the long-shuttered gas station site on the northeast corner of 19th Street and South Van Ness Avenue, which were approved in 2008 but then waylaid by the economy, are now back in play, with nearly twice as many units (54 versus 29) and parking spaces (44) proposed.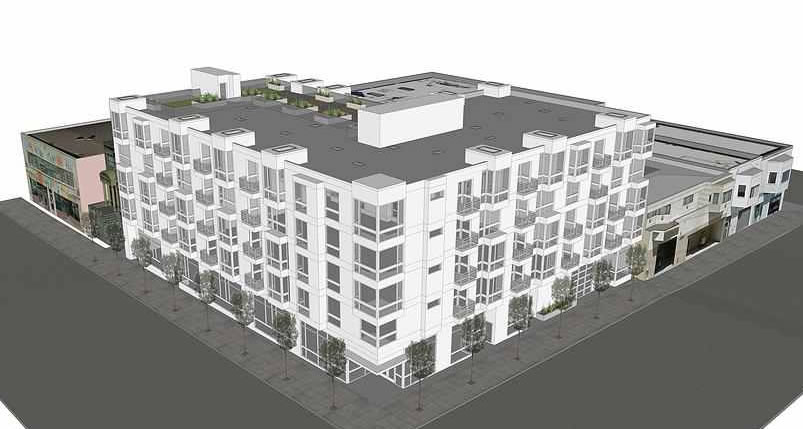 As redesigned by Ian Birchall & Associates, the 799 South Van Ness building would rise to a height of 55 feet, with 5,000 square feet of retail space on the ground floor.
A raised 3,800-square-foot rear yard on the second floor, and a 2,700-square-foot roof deck, would serve as open space for residents.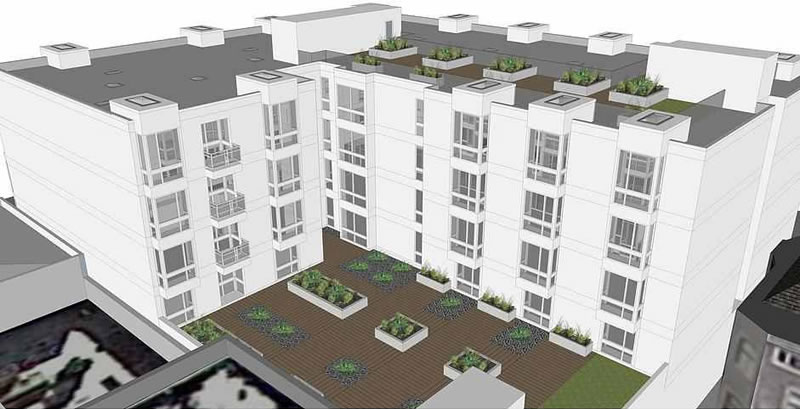 And of course, the project could be waylaid anew if the proposed 'Suspension of Market-Rate Development in the Mission District,' Ballot Measure I, is passed this November.