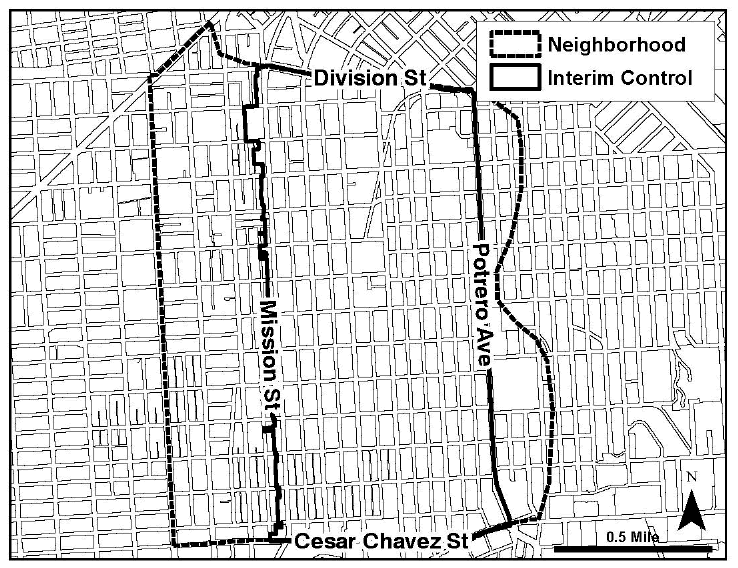 San Francisco's Planning Commission has voted to consider enacting "Interim Controls" for new market-rate housing, office and retail developments in the Mission.
The stated intent is to provide the City "time to finalize a cohesive strategy to provide more affordable housing and economic stability" and "to complete its analysis of affordable housing needs, including potential sites for housing production."
As proposed, the controls would be in place for six months and effectively put a temporary halt to the permitting of new developments with five or more units which hadn't already filed a planning or environmental application, or for a building permit, prior to December 31, 2014.  Affordable housing and PDR developments would be exempt, but any project that would result in the loss of a single rent-controlled unit would be included, regardless of the project size.
The vast majority of proposed developments we've covered, including the so-called "Monster in the Mission" wouldn't actually be affected by the controls.
In fact, of the nearly 1,400 units in the near-term development pipeline for the Mission, only 335 units would be impacted, which does include the proposed 117-unit development at 2675 Folsom and 54 units at 793 South Van Ness Avenue.
The Planning Commission could enact the proposed controls as soon as August 6, 2015.